Summary Info
PanelPlace is an online technology platform that connects people with market research entities and businesses that wants to conduct research studies.

Through the online platform, PanelPlace offers a convenient and automated channel for individuals access to various entities that conduct market research studies in their country, on web and mobile. PanelPlace also provide the technology capabilities for businesses and multi-national market research entities to reach out thousands of individuals in over 40 countries for research purposes and for business expansion.

PanelPlace aims to redefine the process of how users interact with research studies. We continuously develops tools and features to enhance user's experience and help research projects run more effectively.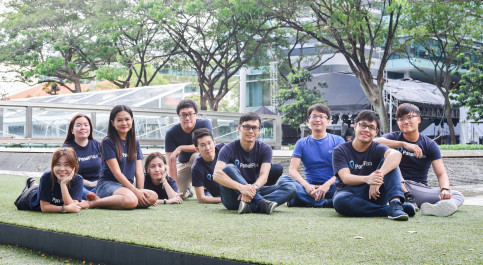 Our Mission
To connect anyone to Market Research in an easier way
Our Culture
Love the idea of morning reading session in the workplace? Love the idea of chilling out while playing table tennis (or the PlayStation)? And above all; do you love the idea of a close-knitted, warm, and tight culture?
With an open office and vibrant startup environment, our team of talented and motivated colleagues work hard everyday to build an online platform that connects people with market research entities. Of course, other times, we also want to just hang out and chill, or simply start munching on the mountain of snacks available to us whenever we felt like it. Having fruits and doing our self-improvement readings together everyday, are merely some of the things we do to encourage healthier, and more enriching lifestyles amongst ourselves. We are die-hard believers of the "work hard, play hard" tenet, so while we work hard at what we do; we do our best to create an environment that encourage learning, where everyone can have fun and feel at ease in. :)


We value good values.

We continue to learn, improve and excel.
We are result & performance driven.
We get things done with sense of urgency and responsibility.
We think Work & Life complement each other.
We love to make our colleagues and customers happy.
We understand freedom come from responsibility and trust.