Admin & Accounts Executive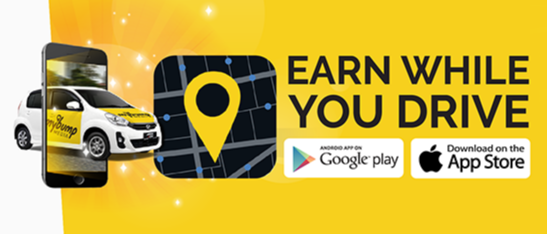 INDUSTRY
Corporate Support
JOB TYPE
JOB DESCRIPTION
MyBump Media (www.mybump.my), an integrated outdoor and social media endorsement platform by brand's own ambassador – genuine consumers speaking for brands matched using demographic, geolocation, social media presence and consumer behavior. Let the crowd drive your brand!
MyBump Media is the leading crowd advertising platform in Malaysia, backed by data and executed by an awesome team. Join us!
JOB RESPONSIBILITY
We are looking for a Admin and Accounts Executive to join the team and provide financial and general administrative support.
Job scope include:
Prepare management report on weekly and monthly basis.
Record internal meeting notes, arrange meetings and provide reminders.
Day to day accounting work (receipts, payments, income, expenditure etc).
Account report on weekly and monthly basis as well as liaise with external accountant and auditors as necessary.
General HR administrative work including claims and payroll management.
Office inventory management.
General operational administrative work including data entry, filing, sorting, updating data etc.
Secretarial support to the Key Management.
Develop and carry out an efficient documentation and filing system.
Review and create standard operating procedures and policies.
Any other ad hoc admin and accounting duties as and when required.
JOB REQUIREMENT
Diploma or Bachelor Degree in Commerce, Business Administration, Accounting or Finance
At least 1 year working experience in relevant field
Familiar in local financial reporting standards and GST reporting
Good knowledge of Microsoft Office (preferably Google Doc, Slides and Sheets.)
Fluent in English (primary) and Mandarin/Bahasa Malaysia (secondary) - speaking and in writing. Other languages are a plus.
A team player with good planning and organisational skills.
Punctual, professional, fast-learner, and entrepreneurial; self-starter works well in a startup environment.
Owns a vehicle and is prepared to travel when needed.
WEBSITE
INDUSTRY
Entertainment and Media
OVERVIEW
We are proudly made in Malaysia, our name €œMyBump€ originates from the term €˜fist-bump as a show of support for brands. The story starts off as a personal dilemma – getting stuck in traffic. We are drivers too and we share the common experience of driving all over town, getting stuck in traffic and just sitting in the car while hours pass by. There isn't much you can do while you a€™re behind the wheel either – listen to music and look at all those billboards around you. Not anymore. We a€™re here to change things.
MISSION
Our mission is to help everyday drivers realise the asset-potential of their car and foster personal branding of everyday people while allowing advertisers to leverage on the power of brand ambassadors, provide real value and give real insights on the exposure and effectiveness of their advertising spend.
Our vision - is to simply make traffic jams less frustrating for drivers in Malaysia and in the long run, share this opportunity with the rest of the world.
CULTURE
We are a multicultural, multinational group of fun-loving individuals that all have their own meaning to getting things done productively. You'll be welcomed to an all-inclusive environment where everyone is working together to create a new market within an age-old industry. You won't be working for anyone, you'll be working with everyone.
BENEFIT
Make an actual difference - You are helping everyday drivers earn additional income. Not only as their business partner, their saviour as well.
Learn a new language - You got Maldivians here, people from the most beautiful beaches of the world (Company retreat! *fingers crossed* 🤞)
Library Access to a plethora of Startup Books for you to learn from
Learn and work with the best! - Need I say much? Karam can code with his toes.
Free lunch - Yes, we are working on this. For now we try to keep it healthy by minimizing calorie intake.