Apprentice Entrepreneur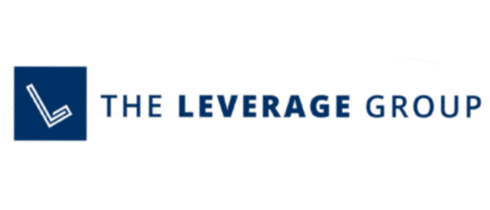 JOB TYPE
SKILLS
The Desire To Learn
JOB DESCRIPTION
Dear Apprentice,
So you want to be an ENTREPRENEUR
Let me start off by saying, good choice. Not everyone can be an entrepreneur and not everyone has the courage to step outside the sandpit of convention to play in the park of freedom. The Leverage Group is a company founded by experienced entrepreneurs whose burning passion to bring companies to the next level with their sales through online and social media marketing.
We have a young and dynamic team full of energy and we're looking for someone to join us. Not as a marketing intern, or a communications intern, or a content or business development intern. We're looking for someone to join us as an apprentice entrepreneur where you will have the opportunity to be attached to the Founder and learn EVERYTHING about what he does to stay at the top of his game.
Your job scope is simple, you learn by DOING what we do and everything that an entrepreneur does. This includes writing proposals, managing the finances of a start-up, communicating with clients, scheduling and arranging meetings with foreign companies for regional roadshows. It seems like a tall order, but there are 2 points to note. Firstly, you will gradually be immersed into an entrepreneurial environment. We won't expect you to be able to do everything from day 1.
The second point is that this is as REAL an experience as you will ever get to being an entrepreneur without bearing the risk yourself. You will learn the lessons needed to become an entrepreneur without having the risks involved with being one.
If you feel like you are up to the challenge, send us an e-mail and we will give you more information on how you can apply.
Point to note, this is NOT a paid apprenticeship and the reason for this is simple. In order to give you this experience, the company has to channel a significant amount of resources into training you as well as shoulder the responsibility of ANY mistakes you might make.
This is a unique opportunity and if you feel that this is something you'd like to take on, drop us a line telling us why we should hire you.
JOB RESPONSIBILITY
Your only responsibility is to have a burning desire to learn.
You must truly want in your heart to become an entrepreneur and be willing to do whatever it takes to do so. 
The Apprentice Entrepreneur programme is unlike any other internship programme out there. All of our apprentices graduate from our programme not recognising themselves anymore. They would have developed so much in the time they have been with us that their growth is phenomenal. In order to achieve this however, candidates must be highly committed. There's only one level of commitment that is acceptable for this position.
Absolute one hundred percent, whatever-it-takes commitment.
JOB REQUIREMENT
At The Leverage Group, we don't care about your academic qualifications. 
First and foremost, we look at your attitude and your outlook. 
Have a can-do attitude
Always look for solutions and not just to state the problem
Take ownership over any tasks given to you
Have pride in your work
If you don't know something, take the initiative to find out first before asking 
INDUSTRY
Business To Business
MISSION
Our mission is to develop the entrepreneurs of tomorrow.
Some of the most valuable lessons we learn in life are learnt outside of the classroom, but what happens if we didn't get to learn these lessons?
What happens if we didn't learn things like leadership, communication, management, memory-building?
What if you only really learnt ONE strategy (Get a job) to succeed in life the whole time you were in school?
The truth is, you can learn all these skills from experts. You can learn how to achieve peak mental performance. You can learn how to generate income through business, forex or stock trading or internet marketing. Unfortunately, these can be very expensive. So the people who NEED these learnings, can't afford it.
Our mission is to make these learnings available to the man on the street by making it inexpensive and convenient to attain.
CULTURE
At The Leverage Group, we believe that work should be fun, enriching and productive.


In everything we do, we believe in empowering anyone who works with us with transferable skills that will add value to their lives regardless of whether they are working in our organisation or not.


At The Leverage Group, the focus is on YOUR learning. What can you learn today that will empower you to take up higher level tasks to further add value to the organisation.
BENEFIT
Life at The Leverage Group is never dull. We believe in having fun as much as we believe in developing the people who are in our organisation.


At The Leverage Group, you will be working in an extremely entrepreneurial environment. The skills that you will learn will enable you to start your own business should you choose to do so.


You will get the opportunity to meet some of the top personal development trainers in the world. These include people like:


Deborah Tores Patel
Robert Riopel
Nishant Kasibhatla
Rick Coles
Benjamin Loh