Apprentice Entrepreneur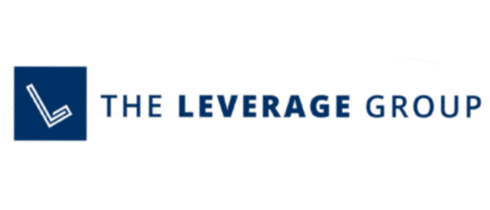 INDUSTRY
Business Development | Corporate Support | Customer Service | Marketing | Public Relations | Back-End Developers | Project Management
JOB TYPE
SKILLS
The Desire To Learn
JOB DESCRIPTION
What is The Leverage Group?
The Leverage Group (TLG) is a collective that trains young entrepreneurs to leave the 9-5, start and grow sustainable businesses and live freely. Apprentices are taught entrepreneurship, relationships, personal finance, leadership and life-hacks - invaluable skills that we need, to succeed in life but were never taught to us in school.
Our mission is to empower young entrepreneurs to achieve success in their personal and entrepreneurial lives.
What will I get to experience?
As an Apprentice Entrepreneur, here's what you will get to experience and learn:
You will be groomed to manage campaigns, teams and eventually, entire business units
Work alongside and be mentored by the founder to deliver value to our clients
Master the art of copywriting
And the best thing of all? You don't need to pay thousands of dollars to take a business degree or attend a seminar. Most importantly, you will learn entrepreneurship by DOING and working on mission critical tasks, in a business, alongside awesome teammates that are building products, creating and delivering value everyday.


What else do I need to know?
By the way, this is not a paid apprenticeship and the reason for this is simple. We believe that salaries make people dependent. What we do is we teach you to generate revenue/income. In order to give you this experience, the company has to channel a significant amount of resources into training you as well as shoulder the responsibility of any mistakes you might make.
As a result of our programmes, our apprentices have gone on to create products that are monetisable, they are able to build, train and manage teams to turn their vision into reality. We will teach you what school has failed to teach you; How to Make Money. You will eventually learn how to make products and how to build business systems to generate revenue. These are the secrets that will give you the freedom that so many seek but have proven so elusive.
Here's what our graduated Apprentices had to say:
"Trust me when I say this that this Apprenticeship prepares you for the life of an entrepreneur. In my time there, they trusted me with mission critical responsibilities and best of all, they let me take risks and fail, saving me tons of time and money when I started my own business." 
- Hadi Chalabi, Founder, Kuvr Pte Ltd
"This company will change the world and the best part was they trusted me to run the show. My 6 months with the Street Smart Group equipped me with practical business skills but most importantly, it saved me 10 years of blood, sweat and tears, and accelerated my startup dream." 
- Manasa Babu, Founder, Clueless Pte Ltd
JOB RESPONSIBILITY
Your only responsibility is to have a burning desire to learn.
You must truly want in your heart to become an entrepreneur and be willing to do whatever it takes to do so.
The Apprentice Entrepreneur programme is unlike any other internship programme out there. All of our apprentices graduate from our programme not recognising themselves anymore. They would have developed so much in the time they have been with us that their growth is phenomenal. In order to achieve this however, candidates must be highly committed.
There's only one level of commitment that is acceptable for this position.
Absolute one hundred percent, whatever-it-takes commitment.
JOB REQUIREMENT
Who are we looking for?
At The Leverage Group, we don't care about your academic qualifications. However, as a Apprentice Entrepreneur, you must be unstoppable.
Here are the attributes you must have:
Have a can-do attitude
Always look for solutions instead of merely stating the problem
Take ownership over any tasks given to you
Ambition, with an open mind for learning and an insatiable hunger for success!
Have high expectations of yourself. Here at the The Leverage Group, we set the bar high.
Have pride in your work
INDUSTRY
Business To Business
MISSION
Our mission is to develop the entrepreneurs of tomorrow.
Some of the most valuable lessons we learn in life are learnt outside of the classroom, but what happens if we didn't get to learn these lessons?
What happens if we didn't learn things like leadership, communication, management, memory-building?
What if you only really learnt ONE strategy (Get a job) to succeed in life the whole time you were in school?
The truth is, you can learn all these skills from experts. You can learn how to achieve peak mental performance. You can learn how to generate income through business, forex or stock trading or internet marketing. Unfortunately, these can be very expensive. So the people who NEED these learnings, can't afford it.
Our mission is to make these learnings available to the man on the street by making it inexpensive and convenient to attain.
CULTURE
At The Leverage Group, we believe that work should be fun, enriching and productive.


In everything we do, we believe in empowering anyone who works with us with transferable skills that will add value to their lives regardless of whether they are working in our organisation or not.


At The Leverage Group, the focus is on YOUR learning. What can you learn today that will empower you to take up higher level tasks to further add value to the organisation.
BENEFIT
Life at The Leverage Group is never dull. We believe in having fun as much as we believe in developing the people who are in our organisation.


At The Leverage Group, you will be working in an extremely entrepreneurial environment. The skills that you will learn will enable you to start your own business should you choose to do so.


You will get the opportunity to meet some of the top personal development trainers in the world. These include people like:


Deborah Tores Patel
Robert Riopel
Nishant Kasibhatla
Rick Coles
Benjamin Loh