AWS DevOps Engineer (Philippines)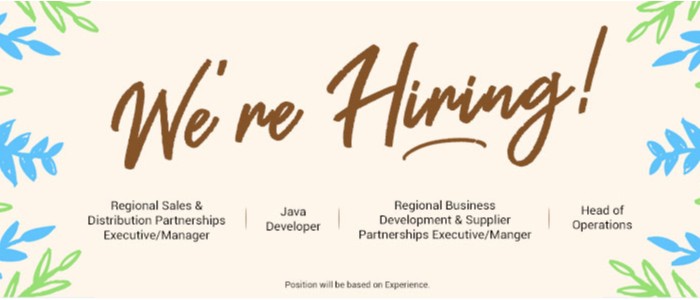 INDUSTRY
Analytics | Technical Support | Software-system Administrator | Hardware System Administrator | System Software Analyst
JOB TYPE
SKILLS
scripting | automation | AWS | Cloudflare | AWS services
JOB DESCRIPTION
Flexi-work arrangements
Fun working environment
Learning opportunities
We are looking for a self-starter, motivated individual for the below role based in Philippines.
JOB RESPONSIBILITY
Responsibilites
Responsible for application deployment and releases, build automation and configuration, maintenance, and management of AWS cloud-based production system, to ensure the availability, performance, scalability, and security of productions systems.
System troubleshooting and problem solving across platform and application domains
Suggesting architecture improvements, recommending process improvements
JOB REQUIREMENT
Requirements
Solid experience as a DevOps Engineer in a 24x7 uptime Amazon AWS environment, including automation experience with configuration management tools
Minimum of 2 years solid experience with AWS services (e.g. EC2, RDS, ELB, ALB, EBD, S3, VPC, Glacier, IAM, CloudWatch, KMS, DynamoDB, Elastic stack) to develop and maintain an Amazon AWS based cloud solution, with an emphasis on best practice cloud security.
Strong scripting (e.g. Python) and automation skills. Typescript preferred but not mandatory
Linux/Window system administration
Experience with system monitoring tools
Ability to analyse and resolve complex infrastructure resource and application deployment issues
Knowledge of progressive web apps, caching techniques, CDN configuration
Cloudflare experience preferred but not mandatory.
Candidate must possess at least Bachelor's Degree/Post Graduate Diploma/Professional Degree in Computer Science/Information Technology or equivalent.
OVERVIEW
A distribution ticketing system for lifestyle, leisure and entertainment.
MISSION
GlobalTix is one of the leading players in the travel industry focusing on tours and activities. We are an open booking platform that provides one of the most attractive tours and activities to our consumers. We partner with different travel operators to provide a wide range of activities to our consumers.
CULTURE
We are a fun & friendly working environment.
BENEFIT
Join us on a mind-blowing journey in a travel tech environment. If travelling is your love, tech is your passion and dynamic is your second name, we would love to hear from you.