BungeeWorkout™ Instructor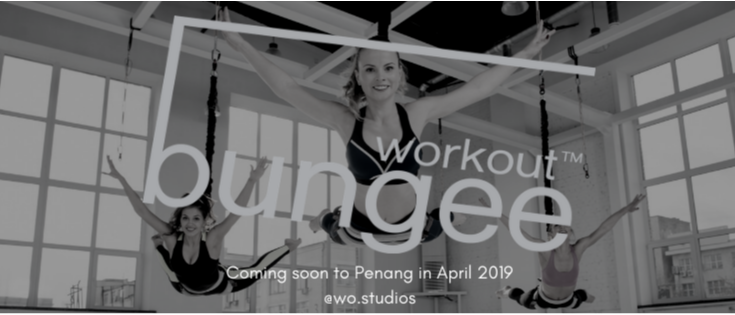 SKILLS
Willing to Learn | Positive Energy | Confidence | Teaching Experience | Choreography | Fitness | Dance
JOB DESCRIPTION
Join our WO-FAM and make WO STUDIOS your second home.
 "If you enjoy what you do, you'll never work another day in your life" 
We are looking for:
Full-Time/Freelance Instructors for our signature workout - bungeeWORKOUT™
• Experienced in Choreography/Sports/Dance/Fitness Industry
• Professional individual, committed to be part of the family long term
• Confident & Creative
• Fun, easygoing & basically an awesome individual to work with
Note: We welcome all Malaysian PR & Non-PR (with valid work permit) fresh graduates & professional individuals of all races/genders to apply!
Visit our Instagram to find out more on bungeeWORKOUT™ - @wo.studios
JOB RESPONSIBILITY
Able to learn something new to master BungeeWorkout

™

T

each using various dance styles and methodologies from beginner to advanced level

Develop BungeeWorkout

™

curriculums and prepare lesson plans

Ability to communicate with a diverse group of teachers and students

Engage, encourage, and motivate students to reach their goals

Choreograph routines for BungeeWorkout

™

Conduct group and private lessons as required

Provide a fun and creative environment

Keep up to date in your discipline and implement any changes to the dance routines and curriculum as needed
JOB REQUIREMENT
Must reside in Penang, Malaysia

Bachelor's Degree in Dance/SportScience or qualification from an accredited college

Previous dance teaching experience required

Excellent communication skills

Energetic, driven, creative, and dependable

Demonstrate patience and leadership skills

Able to travel when needed
WEBSITE
INDUSTRY
Sports and Outdoors
OVERVIEW
WŌ STUDIOS. A new boutique fitness studio opening in City Junction, Penang in April 2019. Our signature workout will be BungeeWorkout™, the super trendy and fun workout originating from Bangkok! BungeeWorkout™ has over 50 studios worldwide (Bangkok, USA, Mainland China, Hong Kong, Macau, Russia, Prague, Canada, Spain, Romania, Chile) and we will be Penang's first and exclusive studio to have BungeeWorkout™. Come be part of our WO-FAM!
MISSION
WŌ stands for WorkOut
WŌ stands for 窝(Nest/Home)
We aim to be a home to quality unique workouts.
CULTURE
WŌ is run by a young team where we explore and create the best workout experience for people. So the most important thing for our team is to have fun at work! Make WŌ like your home and it does not have to feel 'forced' to work anymore. We look forward to form an energetic team with 24/7 positive vibes! We want our team to always be straightforward and share their own opinions and we are ready and eager to listen and build a better workplace for all. We can't wait for you to be part of our family!
BENEFIT
No more 9-5 office jobs! No office politics!
As long you have confidence, smile, can dance, teach, and will always be hype to come to work, welcome to join our team!
Our signature workout, BungeeWorkout™ has over 50 studios worldwide, perks of being part of our team in the long-run, you'd get the opportunity to travel and teach in foreign countries too!
Step out of your comfort zone, and it's time to join a new kind of workplace!