Business Development Apprentice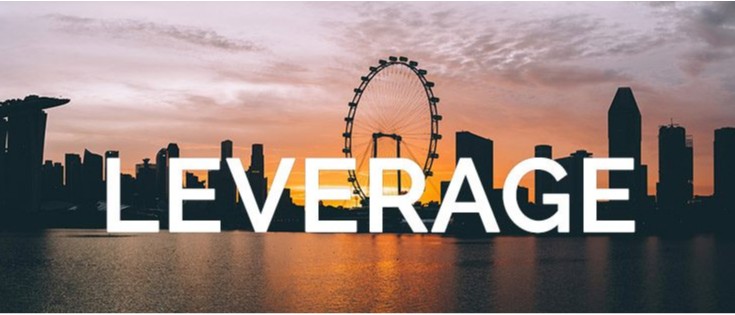 SALARY
400 - 800 SGD
Profit Sharing
INDUSTRY
Business Development | Marketing | Others
JOB TYPE
SKILLS
Business Development | marketing | presentations | proposal writing | sales | formal communication
JOB DESCRIPTION
We are a marketing agency that floods growth stage product companies with sales online. Our responsibility is to ensure that our partner companies consistently generate a positive return on their marketing investment and grow to $1M a year online. Our objective is to amplify the impact of companies that have life changing products and services.
JOB RESPONSIBILITY
The Leverage Apprentice Experience
Being a Leverage Apprentice is all about the experience.
You are tasked with sensitive information and key activities that make or break our clients' and our business' fortunes.
You will learn the mindset, attitude and perspectives that will empower you to become successful in your career moving forward. You will gain skills that are valuable AND transferable that add value to you whether you choose to continue your journey with us or with another company.
The Leverage Apprentice programme is a very rigorous programme that tests your limits and helps you break through them. Should you be accepted, you can look forward to unique experiences that will make you the envy of any other intern.
Oh, and one more thing. Intern is a dirty word. As an apprentice, your job is to absorb as much knowledge as possible, demonstrate that you can apply this knowledge and perhaps, if you're a good fit for the company, we might just invite you to join the team for the long haul.
JOB REQUIREMENT
Person We're Looking For
First and foremost, we look at your attitude and your outlook.
Have a can-do attitude
Always look for solutions and not just state the problem
Take ownership over any tasks given to you
Have pride in your work
If you don't know something, take the initiative to find out first before asking
Skills (must)
Independent worker who can manage your schedule, prioritise, hit hard and chillax when necessary
Thorough in your work, doing due diligence, getting to root causes, checking comparables, market rates and best practices
A people person who loves working with people, is fluent in social settings - in tonality, body language, and conversation, whether in events, face to face, on the phone, or via e-mail
A digital native - with an intuition (even if you don't have hard experience) of what makes people tick online, and a natural curiosity with content, campaigns and what makes online work
Plus points!
Previous start-up experience
Previous business development, sales and marketing experience
Previous event management, crewing, experience
Creative skills (which may include camera work, slides work, graphic / video editing work, and more)
Responsibilities
Business Development & Management Support - prospecting, attending team meetings, sales meetings, partner meetings, taking, distributing and storing notes, updating internal processes, database, administration and proposal writing. You will be working directly with the founders of the company.
Events - Reviewing the event checklist, prep, logistics, event crewing, networking & building relationships, event execution and learning
Media - including on-site event pictures and video, random team, office and funny moments
Learning & Compiling Best Case Practices - we constantly challenge ourselves to grow and adopt the latest in what is working online. We also deal with industries ranging from consulting to beauty, food to blockchain. There is a lot to learn!
To Apply
Send your resume to fazil@theleverageadvantage.com
In the same e-mail, send a cover video (no longer than 90 seconds) which is publicly listed or unlisted (not private) on YouTube, with the title "Apprentice with The Leverage Group", sharing with us why you want this opportunity and why we should choose you.
INDUSTRY
Business To Business
OVERVIEW
Do you want to make a real impact, a real dent, in the world of small business and entrepreneurship?
Are you excited by the idea of authority branding, online lead generation and viral campaigns?
Want to get your hands dirty in the number 1 function that makes or breaks all businesses (marketing & sales)?
Ready for a steep learning curve and to give it your all?
Then you might be the special person we are looking to join our team.
If you're excited… read on.
MISSION
We are a marketing agency that floods growth stage companies with leads focusing on profitability through our proven processes and continued refinement.
Our responsibility is to ensure that our partner companies consistently generate a positive return on their marketing investment.
Our objective is to amplify the impact of companies that have life changing products.
Real businesses, real products and services, real customers, real profit and long-term growth.
We have a simple… yet ambitious vision:
To be the trusted marketing partner for growth stage product companies to scale online.
CULTURE
As a young company with a young team, we have committed ourselves to the cause of creating a bigger impact and that has led us to achieve some notable things, such as:
Being multiple best-selling authors
Speaking in more than 8 countries around the world
Reaching, talking to, coaching, advising and servicing thousands of entrepreneurs and business owners around the world
Being semi-finalists in Startup@Singapore, Echelon Asia, and featured in platforms like National Sales Congress Singapore 2016
Generating millions of dollars of revenue for SME clients online
Being thought leaders and media personalities, featured on The Sunday Times, Berita Harian, 938Live, Singapore Business Review, LifeHackr, Asian Entrepreneur, SME Magazine, Under30CEO, ConnectedWomen, and speaking for organisations and conferences such as LinkedIn Local Singapore, International Startup Meeting Vietnam, Women&Work Germany, National Sales Congress Singapore, Singapore Malay Chamber of Commerce & Industry, F*ckUp Nights Singapore
Featuring clients in viral videos and campaigns that reached millions, getting brands featured on newspaper, magazines and online publications
Drinking our own kool-aid - everything we are a proponent of - such as content marketing (YouTube show, Podcast show), authority branding (event and conference speaking, article writing, partnerships and media), online lead generation (landing pages and sales funnels, pay-per-click marketing, organic marketing and viral marketing), we practise.
Our Values
Progress
Collaborate
Consistency
Educate
Empower
Member of: internet marketing association (ima), Asia Entrepreneurs Exchange (AEX), Singapore Malay Chamber of Commerce and Industry (SMCCI), AIESEC Alumni Singapore/International, BNI Matrix Singapore
Visit us at www.TheLeverageAdvantage.com
Or on Facebook: https://www.facebook.com/theleveragegroupsg/