Business Development & Marketing Associate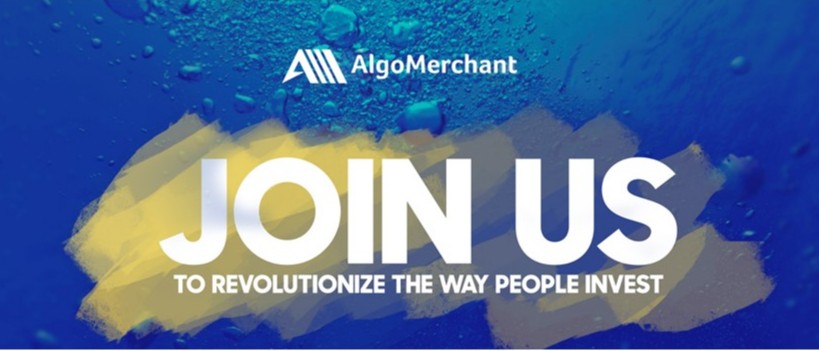 INDUSTRY
Analytics | Business Development | Marketing
JOB TYPE
SKILLS
facebook marketing | mailchimp | digital marketing | social media
JOB DESCRIPTION
We are a diverse team of traders, software engineers, and data scientists working to drive mass adoption of intelligent trading algorithms for both retail investors and financial institutions globally. AlgoMerchant is the global online marketplace to find and follow winning systems. Our platform provides direct access to the best trading systems developed by investment leaders or portfolio managers from all over the world. We facilitate retail investors to tap the best 'Alpha' to manage their personal trading accounts with complete simplicity. 
JOB RESPONSIBILITY
- Initiate and execute new marketing campaigns.
- Identify and develop business opportunities to generate revenue.
- Generate new leads of potential customers and analyse/anticipate market trend growths.
- Prepare, plan and implement business strategies to achieve objectives
- Engage regular seminar for potential customers to introduce company product and services and drive user acquisition.
- Full cycle role from prospecting to building relationships with the right stakeholders to working with IT and legal to structuring deals and taking them all the way through a product launch.
- Copywrite, edit, proof-read and production of online and offline marketing materials.
- Manage regular campaign such as events, advertisement, referral, and affiliate programs.
- Liaise with Online Campaign Manager in executing SEO, SEM and digital marketing activities on social media for analysis to increase online branding and awareness.
- Conduct social media analysis, competitive research, conversation management and web behaviours analysis.
- Develop and manage the execution of EDM campaigns to optimize the traffic and engagement KPIs
- Run analytics and tests to measure marketing campaign.
JOB REQUIREMENT
- A good degree in Business or Marketing or other related discipline
- Relevant work experience with product, partnership, or business development in financial or technology companies
- Experience in brokerage/securities industry
- Ability to prioritise, meet challenging deadlines and perform under pressure
- Flexible and adaptable to work in a high-paced growth environment.
- Exceptional collaboration and relationship-building skills
- Able to drive product campaign and directly engage customers
- Extensive experience in requirements gathering, resource organisation, and schedule development
- Excellent communication skills
WEBSITE
INDUSTRY
Financial Services and Products
OVERVIEW
We are a passionate and multi-cultural team of traders, data scientists, product visionaries, and software engineers working to revolutionize robo-investing for retail investors all over the world. Through our customized, Artificial Intelligence-driven solutions, we are enabling people on the street to fully automate their personal investments, all within minutes!

The AlgoMerchant platform provides direct access to investment algorithms developed by the best quantitative portfolio managers from all over the world. These algorithms cover a diverse range of markets and products from Equities and CFDs to Futures. AlgoMerchant facilitates retail investors to tap the best 'Alpha', tailored to their risk appetites, to manage their personal investment portfolio with complete simplicity. The AlgoMerchant platform and the team are now ready to serve every investor's needs in their journey to invest.

Our progress has been accelerated by prominent angel investors and venture capital (East Ventures), and we have been featured in numerous publications, including TechinAsia & The Business Times. Currently, we're a market leader, and growing fast in Singapore, Hong Kong, and South East Asia.
Join us and become part of the revolution in the world of retail finance!
MISSION
Drive mass adoption of algorithmic trading for both retail investors and financial institutions globally
CULTURE
We are a dedicated team of traders and software engineers working to democratize systematic investing for retail investors.