Internship - Business Admin / Finance / HR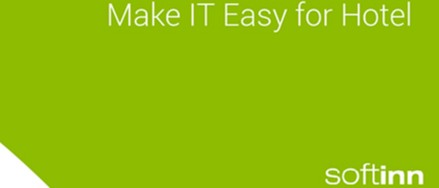 INDUSTRY
Business Development
JOB TYPE
SKILLS
presentation | communication | research | bookkeeping | Finance
JOB DESCRIPTION
Softinn provides e-commerce solutions and business productivity tools to hotel, we believe in helping hoteliers and bring more smiles on their face.
"Success in management requires learning as fast as the world is changing" - Warren Bennis. In the Operation team of Softinn, we believe in great attention to details (a.k.a meticulous) and continuous improvement of operation processes.  
Our internship for business administration / finance / HR is meant for those who has passion in business management or business analysis.
Location: Melaka
Internship Allowance: RM 500/month
Additional Perks: Udemy course on Excel Power Query
Interested candidates are required to summit application via this link:
https://page.mysoftinn.com/job-openings/internship-for-business-administration-finance-hr
JOB RESPONSIBILITY
Assist operation manager in general business correspondence (internal and external)
Assist in office administrative duties
Conduct research (market research, competitor research, internal metrics research) to better improve business performance
JOB REQUIREMENT
Minimum 3 months internship period.
Pursuing Diploma/Degree in Business Admin, HR, Marketing, International Business, Secretarial, Finance & Accounting, LCCI, or equivalent
Good command of English
Proficient computer skills
Ability to communicate clearly with team members
Ability to prepare financial statements and analyze
Not Mandatory but BONUS if:
Self-motivated and self-starter
Familiar with Wave Accounting
Familiar with Excel Power Query
You Should Join if:
You wanted to pursue business management or business analyst as your career
You believe a better product helps improve efficiency and bring smiles to hoteliers
You should NOT join if:
You don't like numbers and metrics
You have lack of curiosity and don't enjoy learning
Interested candidates are required to submit application via this link:
https://page.mysoftinn.com/job-openings/internship-for-business-administration-finance-hr
WEBSITE
INDUSTRY
Enterprise Software
OVERVIEW
Softinn is a travel-tech startup that builds property management system (PMS), smart booking engine, and other e-commerce solutions for hotels. Hotels join us in driving for direct bookings and in improving work productivity through tools.
Our mission is to "Make hotelier work easier" through connectivity. Softinn offers a suite of services to small & medium size hotels including property management system (PMS), smart booking system, lazada-liked promo code system, smart payments and digital marketing tools to simplify the process of running a hotel in the era of IT and e-commerce.
Our Slogan: "Make IT easy for Hotel".
Work-hard-Play-harder and being creative are synonymous with life in SOFTINN. We place utmost value to great talents help in building a greater Softinn. If you are seeking for a sense of pride and ownership at work, continuous learning & innovation, flexibility, flat level of bureaucracy, and entrepreneurial spirit, then Softinn welcome you to join us.
Interested candidates please submit your application here: page.mysoftinn.com/careers
MISSION
Make hotelier work easier.
BENEFIT
Perks you will get to enjoy:
Paid online training & certifications (e.g. Pluralsight, Hubspot & Udemy)
Laptops will be provided
Opportunities to attend training event & conferences
Free flow of snacks
Promo codes to book accommodations on LetsGoHoliday.my
Medical Insurance Coverage
Monthly Outings
Also..
Surrounded by young & smart innovators
Work in Melaka, the UNESCO world heritage city
Work at a startup backed by prominent investors & awards.