Campaign Executive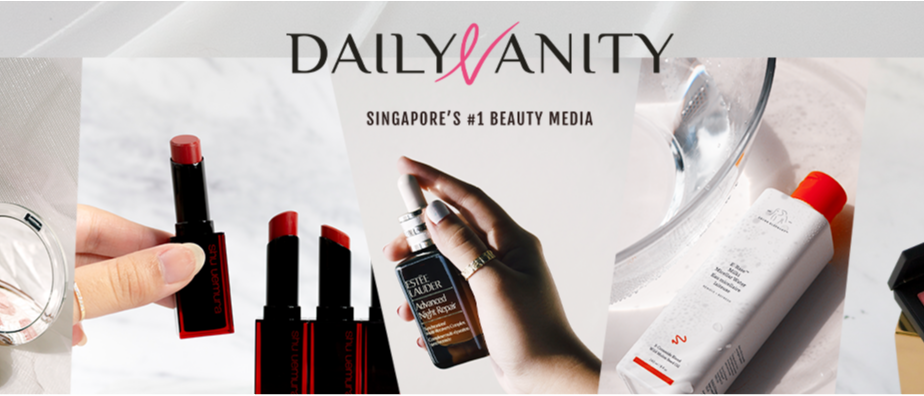 INDUSTRY
Marketing | Project Management
JOB TYPE
SKILLS
social media | project management | client servicing | marketing
JOB DESCRIPTION
Daily Vanityis #1 beauty media in Singapore, and a fast-growing start-up. Winner of the Fastest Growing Online Beauty Magazine at the Global Brand Awards 2019 and Runner-up for Best Lifestyle/Leisure News Site at the The Drum Online Media Awards 2020, Daily Vanity has grown from strength to strength since its founding in 2012.
And if you're wondering why the team looks good all the time, that's perhaps because all full-time staff receives a free beauty product (any value) every month! If it is your birthday month, you can claim two products!
The Campaign Executive reports to the Campaign Manager and is responsible in ensuring the smooth running of our clients' campaigns and making sure their marketing objectives are met.
JOB RESPONSIBILITY
Manage clients' social media accounts, crafting of content ideas, liaising with designers and writers to plan and execute timely content to achieve KPIs

Liaise with clients and internal teams to fulfil campaigns' deliverables, including packing of samples and delegating interns to help out wherever possible

Track and monitor clients' campaigns to ensure KPIs are achieved

Coordinate photoshoots and video shoots for clients' campaigns where necessary

Manage and coordinate with influencers to ensure campaigns deliverables and objectives are achieved

Source and liaise with vendors for events, printing, delivery and other campaign-related scope

Provide support to the Campaign Manager on campaigns and projects
JOB REQUIREMENT
Strong organisational skills, project management and time-management skills

Process-driven while having a big picture mindset

Works well under pressure with tight deadlines in a team environment

Good in doing follow-ups with internal and external parties 

Must have initiative and willing to learn

Proficient in written and spoken English

Good communication skills are essential

Photoshop skills are a plus

Interest or some understanding in social media and digital performance marketing (re-targeting, conversion, Google Analytics, etc) is a plus
At least 1 year of working experience is preferred

Diploma holders and above preferred 
WEBSITE
INDUSTRY
Entertainment and Media
OVERVIEW
DailyVanity.sg is Singapore's #1 beauty media and a fast growing beauty media in Malaysia. Our beauty content are well-loved by readers all over Singapore and we have been growing fast and stronger every year since 2013.
Our aim is to be the region's #1 beauty media!
MISSION
To help beauty lovers and novice in all their beauty needs!
CULTURE
If you believe in doing impactful work, have an appetite for learning new things through both self-learning and mentorship, don't believe in saying "this is not part of my job", and enjoy a fast-paced and exciting workplace, then Daily Vanity is the workplace you are looking for!
These are the seven core values we hold dear to, so as to create a culture of excellence and fun:
Having a sense of ownership
Being inquisitive & innovative
Exercising good judgement backed by sound reasoning
Always seeking to communicate well to everyone
Being impactful in your work
Enjoying work life
Having a big picture mindset