Cloud Engineer #SGUnitedTraineeships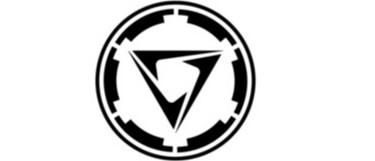 INDUSTRY
Technical Support | Full-stack Developer | Front-End Developers | Back-End Developers | Software-system Administrator | Hardware System Administrator | Others
JOB TYPE
SKILLS
System Integration | Solution Architecture | Problem Management | Infrastructure Deployment | Infrastructure Support
JOB DESCRIPTION
Assist the team in full architecting, engineering and administration of Cloud solution in the infrastructure (IaaS) and Platform (PaaS) space.
Collaborate across business units and project teams to understand their business requirement, project and operation must-have, derive solution to address all requirements considerations.
Manage the DevOps infrastructure and collaborate with the Application Development team, to provide support for the development, operation and administrative of the continuous integration/delivery environment.
Collaborate as an integral unit in the Infrastructure team to support the system operation between cloud and on-premises IT network infrastructure.
To review all internal and external cloud operations, validate industry best practices to automate operational and security tasks, implement enterprise-grade, cloud management and governance tools.
Administer and operationally support the operations of all products and services deploy into AWS platform.
JOB RESPONSIBILITY
This position will be joining the Technology department to provide support and manage our core infrastructure and IT services. We are looking for a passionate individual with the relevant background, qualification, experience and desired mindset to join our fast-growing team. This will be a 12 months programme. 
JOB REQUIREMENT
Singapore Citizens or PRs and
Graduated or graduating in calendar year 2019 or 2020 from university; or gradutated earlier from university and completed National Service in 2019 or 2020.
Bachelor's degree in Computer Science, Engineering or any related discipline.
Knowledge of shell scripting languages such as Bash, Perl, Python and PHP is a plus.
Knowledge of configuration management and automation tools such as Ansible is a plus.
Knowledge with practical experience in architect / design / provision / administration of workload on public Cloud in AWS, Azure or Google is a plus.
Familiar with Linux OS, Java, Docker, Kubernetes and others is a plus.
A team player able to communicate and collaborate with others, enjoy hands-on technical work and technical documentation.
Self-motivated and results oriented with good analytical, problem-solving, presentation and communication skills.
Passionate in a start-up environment.
WEBSITE
INDUSTRY
Financial Services and Products
OVERVIEW
Cyberdyne Tech Exchange ("CTX") is a Singapore digital asset exchange where qualified issuers and investors can issue and trade asset-backed security tokens. These security tokens are backed by curated investment grade assets such as artwork, diamonds, real estate and equity securities. Our platform offers a complete suite of services that include primary issuance, trading and settlement, as well as custody services.
MISSION
A full-service regulated digital asset exchange for the digital economy in Singapore. For the savvy issuers and discerning investors.
CULTURE
We strive to foster a work environment that is passionate, collaborative and innovative.