Biz/Mkt/Sales Co-Founder: Customer Service Automation Venture

Remote Available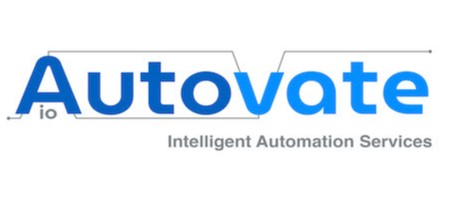 INDUSTRY
Business Development | Marketing
JOB TYPE
SKILLS
Sales | Outreach | Marketing | Business
JOB DESCRIPTION
While technology has changed dramatically since the 90's, customer service delivery has not changed at all. Vendors pay enormous salaries to staff their Technical Support, Account Management, Professional Service, and Customer Success teams, until they are faced with no choice but to hire cheaper labor as a solution to scale their business, sending customer satisfaction down the drain.
The reason technical customer services have yet to be automated is due to the highly specialized skills they require, and while some vendors have tried, very few have done so successfully, and all have been limited to single products. Autovate has developed the worlds first vendor-agnostic intelligent automation service capable of automating technical customer services, and transforms the people-driven delivery model used since the 90's into a modern-day technology-driven delivery model that carries customer service excellence at scale and lower cost. Customers receive instant answers and are able to self-serve, while vendors are able to spend less on hiring, training, and retaining staff and more on core business activities.
While the product is ripe, business, marketing, outreach and sales are not the founder's expertise. Autovate therefore needs an experienced cofounder with the skills required to focus on and develop these areas. Venture Capital pitches will be a collaborative effort, and at least until a successful round, both founder and co-founder will earn equity alone. These are early days with big challenges ahead, and if that's the kind of environment you thrive in, let's have a conversation!
JOB RESPONSIBILITY
Business Planning & Development
Marketing Strategy & Execution
Vendor, Partner, Channels, End User Outreach & Sales
JOB REQUIREMENT
Experience starting from scratch
Willingness to wear multiple hats
Self motivated and passionate
Demonstrated knowledge and experience
Ability to both develop plans and execute them
WEBSITE
INDUSTRY
Enterprise Software
OVERVIEW
Using telemetry data and system logs produced by various enterprise and consumer devices, Autovate develops cloud-based intelligent automation services that enable the digital transformation and automation of technical customer services, such as Technical Support, Account Management, Professional Service, and Customer Success.