Communications and Branding Manager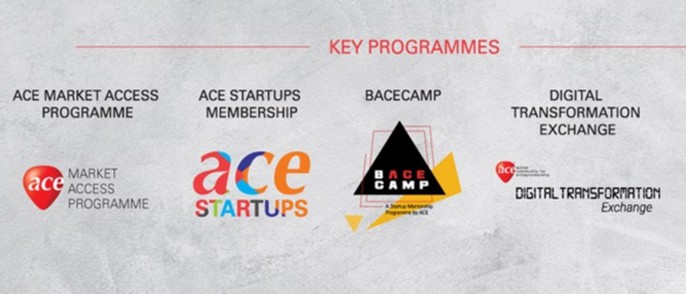 JOB TYPE
SKILLS
Media Relations | Corporate Communications | Publicity | Public Relations | Social Media | Communications | journalism | mass communications
JOB DESCRIPTION
How you will help shape your own career with us!
While traditionally every job has a clear job scope, we believe a little otherwise. At ACE, we believe in individual and team contributions. We do whatever it takes to build a future together and a brand that we will all be proud of.
We will help you shape your career and co-create a career path that is most suited to your interest, skill set and talent. You will be exposed to different areas of work and together we will identify what's best for you.
What we will need from you is RIGHT ATTITUDE and COMMITMENT. The rest will be easy.
JOB RESPONSIBILITY
1.    Report to the Director of Ecosystem Development and work closely with other team members in meeting the organisation's KPIs;
2.    Actively manage and maintain ACE's Corporate Communications and Media Relations on all media platforms, including but not limited to Facebook page, LinkedIn, Twitter account, LaunchPad Directory, and any other media as directed by the Management.
3.    Assist to develop and manage ACE's web portal and other online media including but not limited to Facebook page, LinkedIn, Twitter account, LaunchPad Directory, and any other media as directed by the Management.
4.    Actively get participants to complete the voice of entrepreneurship survey.
5.    Identify areas of opportunity to implement online/digital marketing strategies and manage the execution of all digital marketing campaigns from concept through end of campaign reporting; to analyse data and measure reach and response.
6.    Actively schedule social media engagement strategies, manage daily social media activities and build social profiles in order to drive engagement, create awareness and increase Company's visibility.
7.    Monitor social media trends and analyse these data to ensure that appropriate tools and strategies are used.
8.    Source and conduct interviews with the entrepreneur community for publication on various media platforms.
9.    Actively manage and promote the Launchpad Journalist initiatives.
10. Actively promote ACE employees to elevate ACE's standing in the ecosystem.
11. Develop and maintain a series of FAQs for the entrepreneurial and start-up community.
12. Draft press release and liaise with the media.
13. Design and create marketing collaterals, including but not limited to EDMs, newsletters, web banners, posters, etc.
14. Develop project charters, programme playbooks, prepare and maintain accurate administrative records, including but not limited to minutes, reports, agreements, etc;
15. Develop programme budget and track programme budget utilisation to ensure effective use of budget and resources;
16. Provide regular updates to the Management on the progress of the programmes and activities during meetings or in writing as and when as required; and
17. Front or participate in any Special Projects, or undertake any other duties as assigned by the supervisor or the Management.
JOB REQUIREMENT
·      Bachelor in Mass Communications, Marketing, Journalism or related field
·      Proficient in English and Mandarin (written and spoken)
·      Strong in writing and content development
·      Experience in digital media content development/ marketing will be advantageous
·      Deep understanding and skills in social media and the various tools to track its reach
·      Experience in Adobe Designing and video editing would be advantageous
·      Ability to work independently and also collaborate as a team to achieve shared outcomes
·      Have a strong passion about the startup ecosystem and a keen interest to learn more about startups
OVERVIEW
To build a dynamic and sustainable start-up ecosystem in Singapore
MISSION
To provide ground-up community support to help start-ups and promote youth entrepreneurship
CULTURE
The Action Community for Entrepreneurship (ACE) was launched as a national effort to build a vibrant and dynamic startup ecosystem in Singapore. If you love innovation and creativity, this is your call to be at the center of the entrepreneurship scene in Singapore!