Community Manager

Remote Available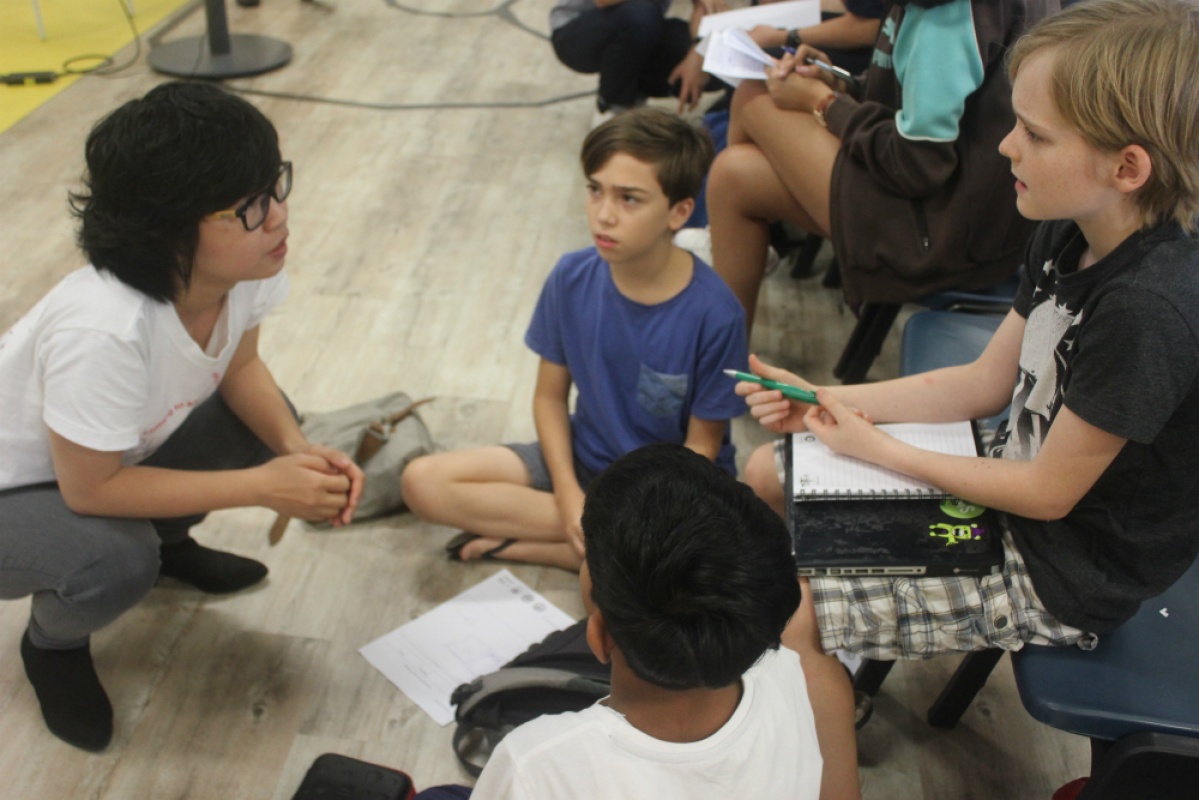 INDUSTRY
Marketing | Public Relations | Project Management
JOB TYPE
SKILLS
communication | operations | logistics | attention to details | digital marketing | website management | project management
JOB DESCRIPTION
Code for Asia champions inclusive, digital innovations by bringing an ecosystem of private, public and people sector talents together to connect, co-create and collaborate for the greater good. Our headquarter is in Singapore, with a subsidiary in China.
Put simply, we teach coding to complete beginners through Problem-based Learning and build cross-platform, digital products. Our flagship workshops and programmes such as #codeathon and overseas CodeNomad bootcamps have impacted more than 3,000 learners across the region. We also make EdTech products using a.i., cross-platform, game and web technologies.
Our website: http://codefor.asia
We are looking for a Community Manager who can build and support communities of collaboration and learning throughout the Asia-Pacific region. You will be the "point of contact" on the ground and online for Code for Asia, nurturing the local community through in-person events and networking, influencing online conversations, all while making sure our interests are accurately represented in all localities. The main audience you'll be collaborating with and impacting are local university students and student clubs; you are also expected to proactively build relationships with various stakeholders such as school authorities, government agencies, private partners, etc.
This is an opportunity for someone who is genuinely excited by new technologies, youth empowerment, building inclusive communities and has an interest in education, travel and making an impact.
JOB RESPONSIBILITY
We are looking for someone who is a fast-learning and independent self-starter. You are ideally based in China or Malaysia and can work remotely. Previous event organisation, creative and technical experience will be a bonus. Relevant training will be offered to support you in your position. Your role's responsibility is as below:
Act as primary point of contact for community engagement and localised marketing strategy and execution in region --- the Yangtze region in China and parts of ASEAN especially

Build and grow strong local communities via event planning, individual networking efforts, partnerships, content generation, and other user engagement and acquisition programs

Sustain community engagement through online and offline channels regularly, build and manage a fleet of interns, influencers, partners and volunteers

Lead and handle every aspect of an event from end-to-end with a team

Brainstorm new ideas, create and disseminate best practices in all relevant work areas with other members of the team

Develop and nurture local influencer partnerships

Create and source content to be shared across multiple platforms e.g. Facebook, Instagram, WeChat, Weibo, etc.

Shape creative and production briefs for local implementation

Play a key role in building an inclusive environment that fosters collaboration and creativity both internally and externally

Continuously monitor events/marketing performance and adjust to meet key goals set
JOB REQUIREMENT
We have found the following characteristics to be most valuable:
A sense of curiosity and openness to learning

Effective team players who can also be independent hustlers

No task is too small for you

Interest in education and technology

Ability to think critically and to communicate ideas effectively

Love of travel

Ideally you should be based in China, Indonesia or Malaysia
Our ideal hires are results-driven and passionate about unleashing the power of technology to impact the world.
In terms of skill-sets, please see the below:
Communication

Excellent verbal and written communication in both languages

Coordinating meetings and interfacing with collaborators and stakeholders

Prior digital marketing, technical or teaching experience will be a bonus

Organisational effectiveness

Previous work / start-up experience a bonus
OVERVIEW
Code for Asia believes that coding is the next generation literacy. We equip diverse communities to create with technology by providing training programmes. Using a unique, cross-disciplinary pedagogy utilising elements of gamification and theatre in a Problem-based Learning approach, our programmes have been delivered for learners ranging from primary school children to seniors.
We develop software for use in education also.
We are constantly on the lookout for developers, event organisers, assistant trainers, trainers and fellows who are passionate about using education x technology for change. The ideal Code for Asia developer is someone that is not only obsessed with code, but with making a difference in somebody else's life through technology and education as well.At Code for Asia, we are a firm believer in tracking progress and collaborating with research partners to ensure that our work is of the highest caliber as well.