Consultant, Solutions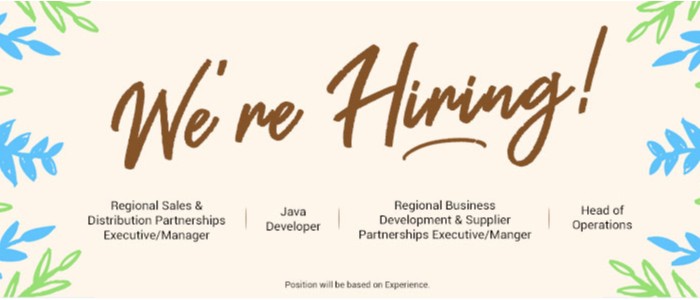 INDUSTRY
Corporate Support | Project Management | Others
JOB TYPE
SKILLS
stakeholders management | customer engagement | project management
JOB DESCRIPTION
You are motivated, independent and pro-active.
You do not need constant directions and guidance.
You are analytical and empathetic of customer's needs and explore creative solutions to address them
You feel energized when given a challenge
You convey your ideas clearly and concisely.
You turn ideas into actions plans and follow through with them.
You have managed a number of small and medium projects, often concurrently.
You are conversant with the tourism sector that is undergoing a seismic shift with the introduction of technology
Your customers are in the hospitality and tourism industry. He could be an attraction operator looking at ways to manage cost and increase visitorship; or a travel agent trying to increase tickets sales with creative solutions.
JOB RESPONSIBILITY
Main Responsibilities:
· Based in Singapore, regional travel may be required.
· Work with customers to understand their needs and provide solutions.
· Collaborate with internal teams to develop product offerings and seamless solutions to our customers
· Review and analyzes new products/service in the industry and determine new business opportunities
· Manage the entire delivery process of customer engagement, onboarding and operations using our systems
· Handle different stakeholder with different needs in delivering our services.
· Making sure than the services are delivered on time, meet what the customer wants with the resources you have
JOB REQUIREMENT
Requirements:
· At least 2 years of working experience in the related field. Entry level candidates with relevant internship may be considered.
· Academic qualifications will be taken into accounts; strong work ethics, grit and talent matters too.
· Passionate about Hospitality, Tourism and Technology
· Excellent people and communication skills
· Service oriented with a desire to help customer achieve their objectives.
· Work under pressure, comfortable with the "Hurry up and Wait" nature of Tourism.
· Organized and able to handle multiple assignments
· Be commercially focused
· Prepared to get your hand dirty to deliver the your solutions
OVERVIEW
A distribution ticketing system for lifestyle, leisure and entertainment.
MISSION
GlobalTix is one of the leading players in the travel industry focusing on tours and activities. We are an open booking platform that provides one of the most attractive tours and activities to our consumers. We partner with different travel operators to provide a wide range of activities to our consumers.
CULTURE
We are a fun & friendly working environment.
BENEFIT
Join us on a mind-blowing journey in a travel tech environment. If travelling is your love, tech is your passion and dynamic is your second name, we would love to hear from you.