Content & Community Manager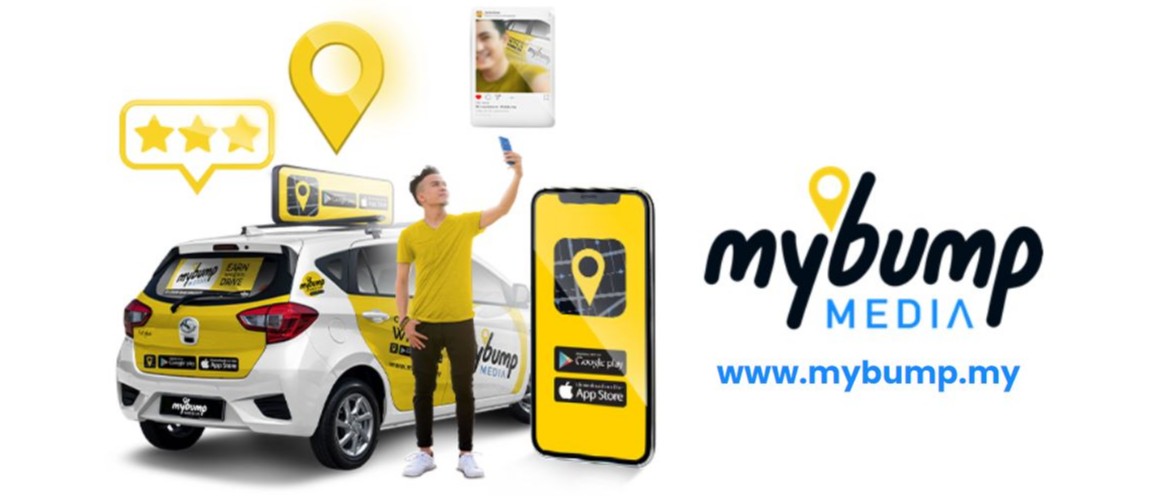 INDUSTRY
Analytics | Business Development | Corporate Support | Customer Service | Marketing | Editorial
JOB TYPE
SKILLS
Social Media Management | Content Creator | B2B Marketing
JOB DESCRIPTION
MyBump Media is an adtech platform that connects brands and ambassadors for crowd advertising solutions and have brand stories told by the masses. Our offerings include offline advertising from car wrap ads to human-ads and online advertising from social media endorsements to consumer surveys and feedback. Our story starts from the simple vision to democratize advertising and help everyone earn by advertising for brands. Find out more about us at https://mybump.my/
JOB RESPONSIBILITY
Scope:
Planning, copywriting and management of company related content including articles, blogs, whitepapers, social media etc.
Support and work closely with Business Development team for B2B marketing initiatives and communications
Respond to user enquiries in our customer messaging platform as well as on our social media platform.
Research, gather and analyze user data and documentation for Business Development team and Operations team.
Attend company functions and networking events.
Undertake ad-hoc assignments as and when required.
Come up with awesome ideas and execute to bring our company to the next level.
JOB REQUIREMENT
Candidates possessing at least Bachelor's Degree/Post-Graduate Diploma/Professional Degree in Business Studies/Administration/Management, Mass Communication/Marketing or equivalent would be a plus.
Experience in B2B marketing is a plus.
Good grasp of all relevant social and digital platforms (Facebook, Instagram, Forums, Blogs), with the creativity to design content.
Excellent written and verbal communication skills in English and Bahasa Malaysia, with knowledge of the Chinese language a plus. 
Superb at content writing (social media posts, blogs, articles, whitepapers, etc.)
Proficient computer skills, including Google G Suite / Microsoft Office Suite
Preferably at least 1 year work experience.
Very good analytical skills and a creative mind
Punctual, professional, fast-learning, and entrepreneurial; self-starter that works well in a startup environment.
WEBSITE
INDUSTRY
Entertainment and Media
OVERVIEW
MyBump Media is an adtech platform that connects brands and ambassadors for crowd advertising solutions and have brand stories told by the masses. Our offerings include offline advertising from car wrap ads to human-ads and online advertising from social media endorsements to consumer surveys and feedback.
Our story starts from the simple vision to democratize advertising and help everyone earn by advertising for brands. Find out more about us at https://mybump.my/
Let the crowd drive your brand! #Crowdvertise
MISSION
MyBump Media is a crowdvertising platform that allows brands to advertise via car wrap campaigns, with the help of Brand Ambassadors. We provide an OOH marketing experience for brands while helping drivers earn cash and freebies by endorsing those brands on their car.
We, at MyBump, aim to revolutionize the advertising industry and redefine personal-branding by bringing the voice of the people on the road, to the road!
Our mission is to help everyday drivers realize the asset-potential of their car and foster personal branding of everyday people while allowing advertisers to leverage on the power of brand ambassadors, provide real value and give real insights on the exposure and effectiveness of their advertising spend.
CULTURE
We are a multicultural, multinational group of fun-loving individuals that all have their own meaning to getting things done productively. You'll be welcomed to an all-inclusive environment where everyone is working together to create a new market within an age-old industry. You won't be working for anyone, you'll be working with everyone.
BENEFIT
MyBump Media is a small tight-knit company that not only nurtures your talent, but ensures the entire team grows shoulder to shoulder. We, at MyBump Media, understand that the Company's success is only effective when everyone succeeds together.
If you're tired of strict dress-codes or the unyielding nuances of the corporate culture, MyBump Media may be what's best for you. At MyBump Media, we know that to be yourself in a world that is constantly trying to make you something else is the greatest accomplishment in itself; and that trying new things and experimenting is the most efficient way to learn and improve.
So if you are keen on exploring innovative ideas and creative solutions, MyBump Media may be what you're searching for.
We're on a mission to innovate and democratize advertising - if you have an idea share it, we'll explore it together!
Make an actual difference - You are helping everyday people earn income through advertising. Want to make the world a better place? Start here
We have a big ass sticker printer - let your imagination run wild.
Library Access to a plethora of Startup Books for you to learn from
Learn a new language - You got Maldivians here, people from the most beautiful beaches of the world (Company retreat! *fingers crossed*)