Content Editor (Beauty)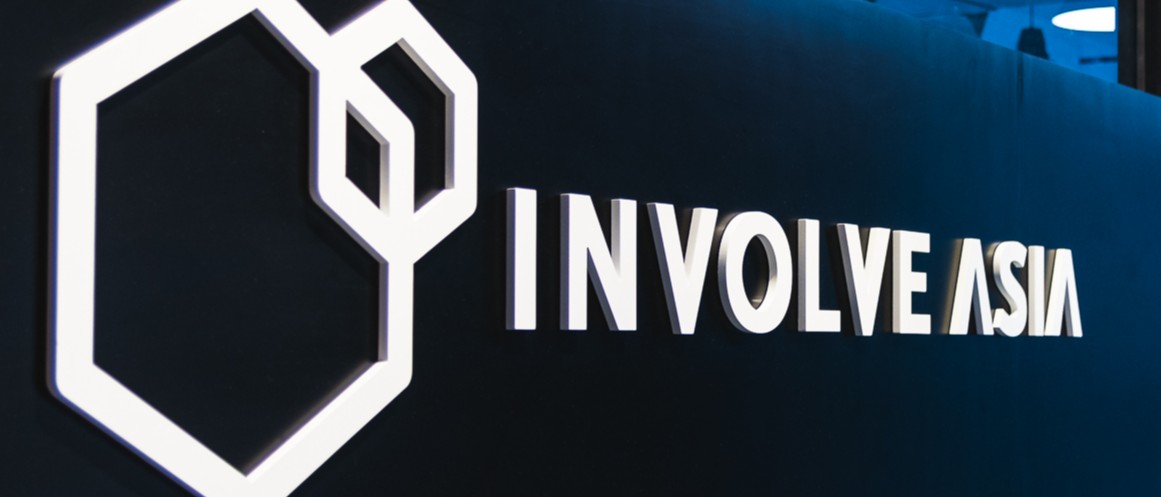 JOB TYPE
SKILLS
Edit dalam bahasa Inggris dan bahasa Indonesia
JOB DESCRIPTION
Tentang Involve Media Sdn Bhd (ProductNation.co/id)
Di ProductNation Indonesia, editor kami memberikan rekomendasi hasil personalisasi. Kami membahas produk dan pengalaman yang akan membantu pembaca kami dalam membuat keputusan pembelian. Seperti apa yang mereka inginkan, bagaimana itu membuat hidup mereka lebih baik atau berapa biayanya? Dan kami akan menghubungkan mereka ke tempat dimana mereka dapat membelinya.
Kami mencari seseorang yang memiliki pola pikir startup yang bagus dan bersemangat untuk membantu pembaca kami dalam melakukan pembelian. Kami secara pribadi telah bekerja sama dengan merek-merek seperti Lazada, Shopee, JD.id, Y.O.U, PerfectBeauty, dan masih banyak lainnya.
Saat ini kami sedang mencari orang yang tepat untuk memperluas tim kami ke tingkat berikutnya. Mengetahui bahwa ini adalah industri periklanan yang berkembang pesat, kami juga memiliki budaya yang open mided, lugas tapi juga menyenangkan, serta menjadikan pekerjaan sebagai lingkungan yang nyaman bagi tim kami. Sifat bisnis kami adalah pemasaran digital - jika itu adalah jalur yang ingin Anda ikuti - kami tahu yang terbaik!
Kami mencari Konten Editor khusus kategori Kecantikan, untuk meneliti, menulis, mengoreksi dan mempublikasikan konten online.
JOB RESPONSIBILITY
• Menghasilkan, mengedit, dan menyesuaikan konten untuk semua platform kami, termasuk situs web kami, Facebook dan Instagram dalam bahasa Inggris dan / atau bahasa Indonesia
• Memeriksa fakta artikel penulis dan mengoptimalkan konten untuk meningkatkan keterlibatan pengguna
• Melakukan penelitian untuk artikel, panduan, dan konten lainnya
• Buat desain dan kampanye konten yang selaras dengan tujuan pemasaran dan tujuan perusahaan
• Menganalisis metrik kinerja konten, seperti waktu perhatian (attention time), rasio klik-tayang (click-through rate), dan rasio pentalan (bounce rate), dan menerapkan wawasan tersebut untuk meningkatkan konten yang ada, serta mengembangkan gagasan konten yang lebih baik untuk masa depan
• Bekerja sama dengan tim video untuk sebuah ide dan produksi
• Memenuhi kampanye klien termasuk menghadiri peluncuran dan acara media
• Menganalisis dan mengevaluasi reaksi pengguna di berbagai media sosial
JOB REQUIREMENT
• Anda memiliki pengalaman 1-3 tahun sebagai Editor Konten, Editor Web atau peran serupa terutama kategori kecantikan (beauty)
• Anda memiliki kemampuan untuk meneliti dan semangat belajar tentang berbagai topik, terlebih kategori kecantikan (beauty)
• Anda memiliki kreatifitas, keterampilan menulis dan mengedit yang sangat baik dalam bahasa Inggris dan / atau bahasa Indonesia, serta konten yang berdasarkan SEO
• Anda memiliki pengetahuan dasar mengenai Google Analytics, Search Console, Ahrefs dan tools serupa
• Anda memiliki keterampilan kerja tim, komunikasi dan organisasi yang sangat baik
• Anda memperhatikan detail dan dapat mematuhi tenggat waktu yang ketat
• Anda memiliki pengalaman bekerja dengan sistem manajemen konten, seperti WordPress
• Anda memiliki portofolio karya yang diterbitkan
• Anda mampu mengoperasikan Adobe Photoshop, atau software sejenis untuk kepentingan konten dan sosial media
WEBSITE
INDUSTRY
Computers, Accessories, and Services
OVERVIEW
Involve Asia (IA) is a venture-backed Malaysian start up that operates in the commerce and advertising space. IA owns and operates Shopstylers, a performance marketing and analytics platform that connects online retailers and brands to digital media owners. With over 1,000 partners throughout Southeast Asia, IA gives you a platform to grow your personal network as well as work on widely used products regionally.
MISSION
To be an End-To-End solution for businesses to either get starter online but also to rapidly scale.
CULTURE
Teamwork
Reliability
Constant Improvement
BENEFIT
Monthly get togethers
20 days work from home per annum (upon confirmation)
Birthday leave
Movie nights
Open and transparent culture
We provide good opportunities for learning and working directly with the founders
Unlimited snacks!