Content Marketing Manager - Full Time Remote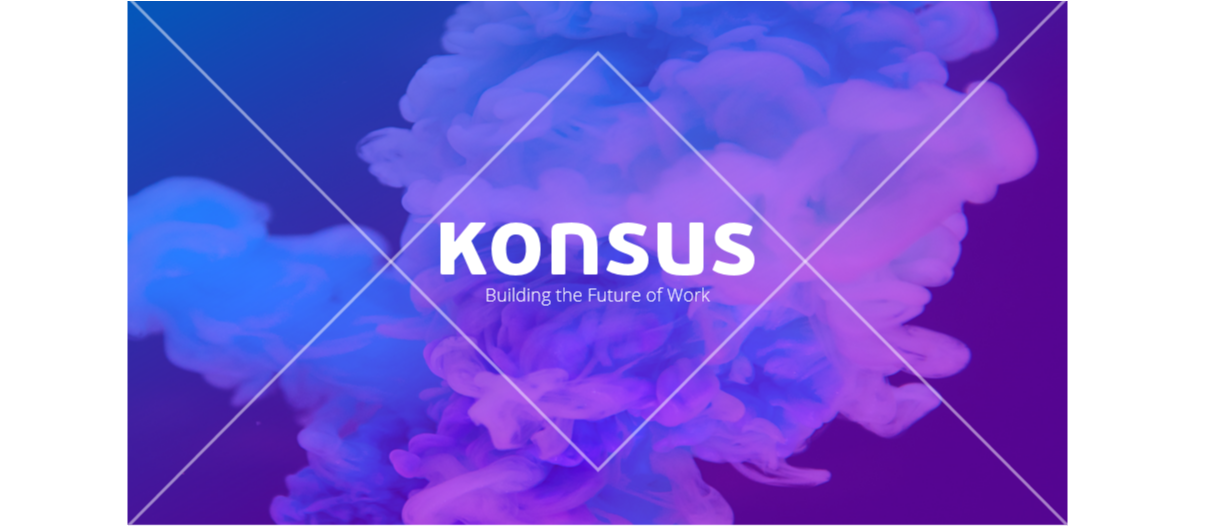 JOB DESCRIPTION
We are a fast-growing San Francisco-based startup, with solid funding from highly reputable Silicon Valley-investors
We provide on-demand services within six of the largest online work categories: PowerPoint, Graphic Design, Content Writing, Data Entry, Research and Web Design
Konsus is a fully remote company made up of top-tier freelancers from more than 50 countries
Companies around the world send us projects that are given to our team members based on availability
The Konsus application process is highly competitive. The process consists of an English test, a problem solving test, a real work assessment as well as an assessment of your general experience and fit
Currently, around 1% of applicants are accepted to Konsus
JOB RESPONSIBILITY
Content Marketing Manager – Remote
The Fastest Online Creative Service Konsus is a creative service built for clients that value speed, deadline reliability, consistent quality and confidentiality. Konsus recruit top-rated designers and writers globally, and enable this community with custom project software and workflow automations to drive efficiency and remove errors.
Konsus is a deeply creative company with the confidence to believe it can fundamentally change the future of internet work. Konsus delivers a suite of services that all businesses can use to get more done. We deliver services such as Graphic Design, Presentation Design, Online Research, Data Entry and Web Design. Today more than 3,000 businesses, including Deloitte, LinkedIn and Major League Baseball, use Konsus to help them with non-core tasks.
Are you an experienced content marketing professional? Do you want to work for a revolutionary remote workforce, confident in their ability to define the future of work? Are you driven, persistent, curious, and competitive in your pursuit of opportunities? Would you appreciate to work closely with top management in building a scalable growth channel? Are you excited about working in a remote setting where results are what matters? If you want the freedom to define how affiliate marketing should be conducted in a fast growing and ambitious online company, you should apply now.
JOB REQUIREMENT
What's the opportunity?
As a Content Marketing Manager you will be responsible for scaling our content development including blog posts, newsletters, case studies, landing pages, social media posts, webinars, white papers, etc to drive organic traffic and help acquire new customers.
A successful hire will possess a demonstrated ability to execute rapidly in a fast-paced environment, are highly competitive, relentless and have the ability to collaborate in a team environment using strong interpersonal and communication skills. We're in the early days of building a world-class remote marketing organization, and the road ahead is going to be very exciting.
We strongly believe in the overall growth and continued development of each new hire. In joining the Marketing team at Konsus, you join a community that believes in development and promotion from within. We're looking for people who are excited to work in a fast-moving company, make an impact, and rapidly develop their career in marketing.
A key benefit of Konsus is that all our roles are location independent. Live and work anywhere: work from home, at one of the many co-working spaces or join management in our Oslo or San Francisco offices.
What will I be doing?
Accountable for all content marketing initiatives to drive traffic, engagement, leads, that deliver sales and customer retention

Collaborates across functions to deliver an effective content marketing strategy and editorial plan to meet the business objectives at the lowest possible cost

This role requires a brand publisher mindset: create the content our audience is looking for and then to optimize the path to conversion

Editorial requirements include basic SEO understanding, content categorization and structure, content development, distribution and measurement. Development of editorial governance so content is consistent with our brand voice, style and tone

Editorial calendar and organization workflows must be developed and managed.

Channel management of digital content hubs and all supporting social channels including email / newsletter distribution. This person must understand the basic best practices of the main social media channels, which content and approaches work on each and why

Measurement and optimization of the program will be required on a regular and ongoing basis

Management of all creative resources including a large group of designers and writers
What skills do I need?
BA/BS or equivalent working experience

Proven ability to write critical landing page copy that converts

Proven ability to build a content strategy to drive hundreds of thousands in organic traffic

Experience creating content for the web and growing a social audience

Experience working with a team of writers to execute the content development based on the editorial calendar

Editorial mindset that seeks to understand what audiences consume and how to create it

Ability to analyze and present content and social performance KPIs

Solid understanding of keyword research and content SEO
Benefits
We are an American company competing in the American market, with offices in San Francisco and Oslo, Norway but with a remote workforce working from 30+ countries. We understand the value of Content Marketing and offer competitive compensation levels to the right people

We will offer a combination of base salary, performance bonus and stock options
Please apply here:
https://konsus.vervoe.net/job-page/content-marketing-manager-full-time-remote/1541439479
OVERVIEW
Konsus delivers on-demand design services to premium corporate clients, primarily in the US. Konsus revolutionizes online work by building highly innovative tech and automation that enables a globally distributed team of freelancers to work together much more efficiently than a conventional professional service. By building data-driven and automated processes unlike any other existing platform, we create the fair and efficient future of online work where everyone have the same opportunities, regardless of where in the world they live.
Client projects are automatically allocated to a distributed team of freelancers based on skill and availability. We get started in 30 minutes with 12-hour turnaround, and as such integrate fully with our clients' daily workflows. Most of our larger clients have a monthly Konsus subscription where they get access to a dedicated project manager and a dedicated design team that ensures consistency and 24/7 availability. Konsus is built specifically for business professionals that value security, compliance, and consistent quality.
Founders and core team members come from McKinsey, Amazon, Expedia, Zalora, as well as leading design agencies and consultancies. Our global team of 110 project managers, designers, and art directors are spread across more than 40 countries.
Konsus was part of Y Combinator W2016 and is funded by reputable Silicon Valley investors such as Freestyle Capital, High Alpha, Sam Altman, Slack Fund, Liquid 2 Ventures, Acequia Capital, and others, as well as Norwegian Alliance Venture.
Our clients are primarily based in the US, and include a number of Fortune 500 companies as well as hundreds of other leading brands and institutions such as Cisco, Toyota, Salesforce, Vans, HP, Accel Partners, Major League Baseball, Singapore Government and others.
MISSION
Create 1000,000 online jobs!
CULTURE
Open, transparent, happy community with a lot of fun.
BENEFIT
Want to join us in building the fair and meritocratic future of work where everyone has equal opportunities regardless of where they live? We're looking for talent with a passion for people, design, code, or business to join our core team. Check out our open jobs, or just reach out if you want to talk to us!