Country Manager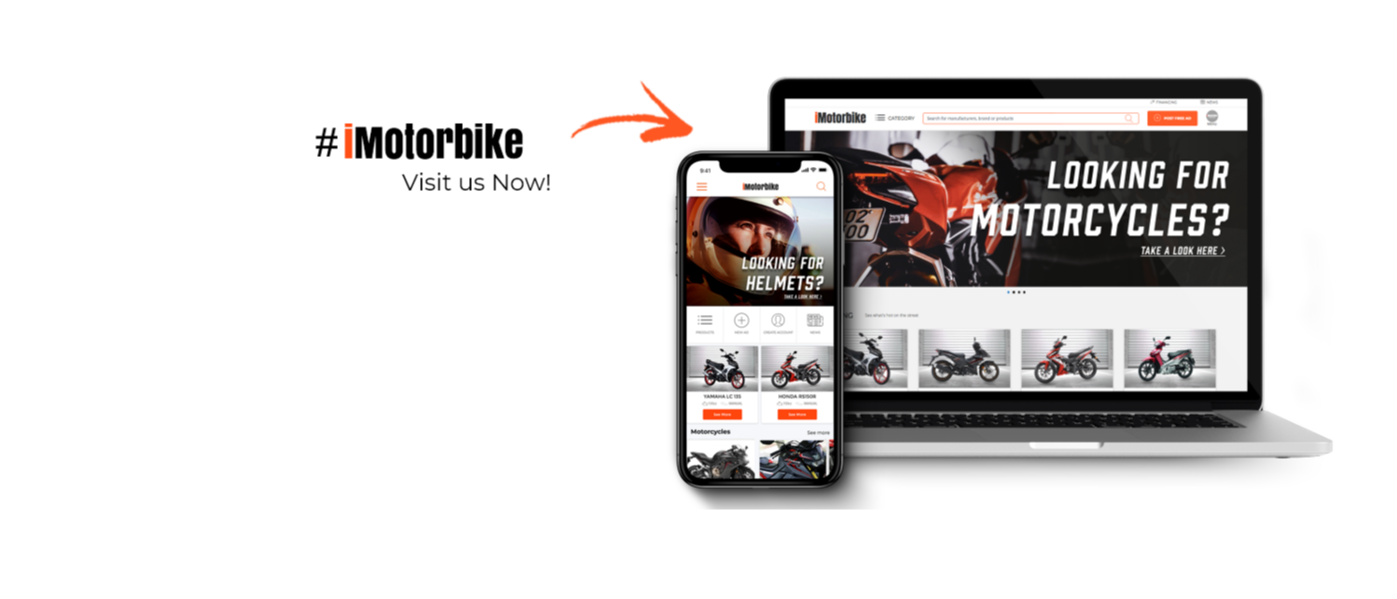 INDUSTRY
Business Development
JOB TYPE
JOB DESCRIPTION
iMotorbike is the #1 motorbike online classified-ads website in South East Asia providing a fast, secure, simple and trouble free online experience with a wide variety of product range, setting itself apart from what exists in the market. iMotorbike offers three main categories: motorcycles, parts and accessories. For a complete 360° experience, iMotorbike also enables users the access to services such as insurance and financing. At iMotorbike we always strive to offer our customers the best experience through a complete and efficient online ecosystem for motorbike users, lovers and professionals
More information at:
JOB RESPONSIBILITY
Summary
We are currently seeking an adaptable, successful, and experienced Country Manager as we increase our market share overseas. In this role, you will be responsible for the success of our expansion into a foreign market—overseeing all aspects of the business. In order to succeed in this position, you need to be highly driven, have a passion for learning about and engaging with new cultures, and a desire to build a business from the ground up.
Responsibilities
· Manage every aspect of our newly expanding operation in country
· Recruit the very best talent in this new market
· Negotiate with vendors and service providers needed
· Collaborate with local businesses to acquire all the necessary resources and services
· Conduct extensive research regarding the market and learn everything possible
· Develop marketing and sales teams with local expertise
· Collaborate with leadership to strategize how best to roll out in the Country
· Become a student of the culture, remaining aware of customs and manners always
· Synthesize monthly, quarterly, and annual reports on progress and development
· Network effectively with local clients and develop strong professional relationships
· Work to ensure deadlines are met and budgets are maintained
· Adapt the business model to be culturally relevant without losing its identity
· Mentor direct reports, especially in regard to our values and vision
· Contribute to the overall global success of our company
JOB REQUIREMENT
Qualifications
· Master's degree, MBA or other relevant field, strongly preferred
· 6 years' or more experience in management in international business setting
· Significant experience in the finance and marketing fields strongly preferred
· Fluent in the local language and english
· Ideally - experience living overseas for an extended period of time
· Exceptionally well organized and driven by success
· Ability to thrive in high-pressure situations
· Outstanding negotiating skills
· Analytical thinker with superior problem-solving skills
· Solid history of data-driven strategic development
· Decisive and committed
· A natural leader who inspires and motivates those around them
OVERVIEW
iMotorbike is the #1 motorbike online classified-ads website in South East Asia providing a fast, secure, simple and trouble free online experience with a wide variety of product range, setting itself apart from what exists in the market. iMotorbike offers three main categories: motorcycles, parts and accessories. For a complete 360° experience, iMotorbike also enables users the access to services such as insurance and financing. At iMotorbike we always strive to offer our customers the best experience through a complete and efficient online ecosystem for motorbike users, lovers and professionals
More information at:
MISSION
Talk about everything that goes on 2 wheels!