Creative Analyst & Producer

Remote Available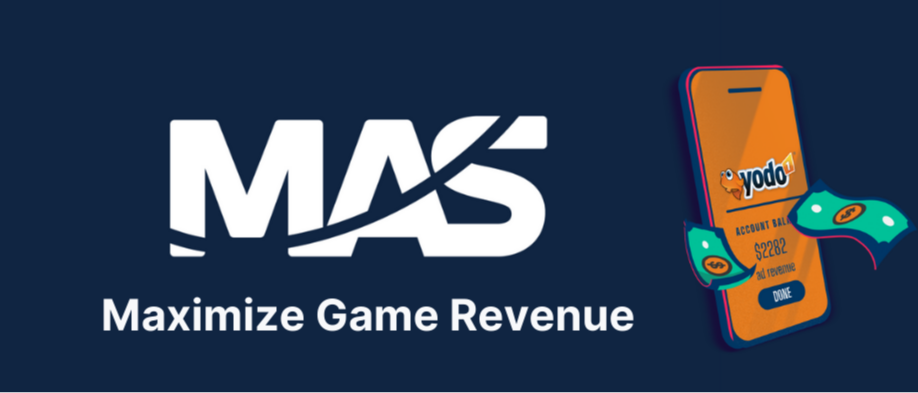 JOB TYPE
SKILLS
Creative Marketing | Mobile Gaming | Analytics | Communication Skills
JOB DESCRIPTION
Location: Remote from Anywhere
What is Yodo1 and why should I care? 
Yodo1 is a new leader in the gametech industry and we are on a mission: helping developers turn passion into livelihood by better monetizing, marketing, and managing their mobile games. 
Our publishing business successfully manages top-earning titles such as Crossy Road, Hang Line, and Rodeo Stampede—games that reach millions. A decade of expertise in the mobile gaming space has driven the development of products that now support thousands of developers around the globe in growing their games. 
If you care about this as much as we do, we want you on our team.
Right now, we are hiring a Creative Producer & Analyst to help our published games acquire more engaged players by producing eye-catching creative material.
Opportunities
Joining the Yodo1 mission will give you opportunities to learn and grow by:
Working with famous games from hardcore to casual genre;

Ability to access up-to-date tools to advance your design skills;

Opportunity to grow and develop in the gaming industry;

Working with the best in user acquisition for the global games market.
JOB RESPONSIBILITY
Innovating on creative material production for global games;

Scaling user acquisition campaigns by boosting them with high IPM creatives;

Researching and analyzing the best creatives trends in gaming and applying them to our creative concept planning;

Working on video, graphic, and playable materials production for our user acquisition and marketing campaigns;

Collaborating and proactively communicating with our campaign managers, as well as data and product teams, and external vendors and partners.
JOB REQUIREMENT
2+ years of relevant experience in mobile gaming;

Proven track record of successful mobile game creatives production project;

Familiarity with mobile gaming trends and creatives research tools;

Ability to analyze and plan creative concepts for the game`s global promotion;

Familiarity with user acquisition ad networks creative assets specifications, including Google, Facebook, TikTok, Ironsource, and Applovin;

Fluency in English;

Communication: You'll be working with colleagues and partners in multiple countries and must be able to communicate clearly, concisely, and proactively;
Bonus skills: Proficiency in Chinese language and/or experience with ad material production for games in China is a big plus, but not required.
We pay based on qualifications, experience, and fit for the role. We're looking forward to working with some amazing people!
Please use this URL to submit your application:
https://airtable.com/shrvSCzwSFg7zquyd?prefill_Role+ID=195&prefill_Source+Reference=StartUpJobs
OVERVIEW
Yodo1 is a company dedicated to one goal: providing a platform that allows talented developers to turn their games into scalable businesses. We are helping thousands of studios around the world to better market, monetize, and manage their games to better serve a player base of 1.5 billion and growing.
Yodo1 is changing not only the way game developers run their business but the future of work. We embrace a work-from-anywhere, excel-from-everywhere culture and we're looking for top global talent to join us: outstanding communicators who are passionate about personal development and ready to be challenged daily. If you thrive on frequent feedback in a flexible and entrepreneurial work environment with a team committed to continuous improvement, you'll love working with us.
For more information about our company, games, services, and career opportunities please visit: https://www.yodo1.com/
MISSION
At Yodo1, we work together toward one mission: Helping developers turn their games into scalable businesses.
CULTURE
Yodo1 Culture is based on effective communication, collaboration, and constructive, real-time feedback. These are the mantras we repeat daily.
5 MANTRAS
Stay in the #SUNSHINE
Don't Take Things Personally
Don't Make Assumptions
Be Customer-Obsessed
Start with WDSLL (What Does Success Look Like)
BENEFIT
Remote Work
We are WFA: Work From Anywhere. You are completely free to choose where you want to live and work from. As long as you communicate with your team and you stay in the #sunshine, you can choose your location and keep a flexible schedule.
Team Building: We encourage teams to be united, help each other, and connect outside of work. Your team can organize online happy hours, weekly activities, or one-on-ones to connect with peers.
Off-Sites: Now that we are fully remote, we are looking forward to having off-sites where the whole company can re-connect, bond, and we can all meet some of our new coworkers for the first time. Given the current pandemic, we'll need to wait a bit until we're able to have our first off-site all together.