Creative Designer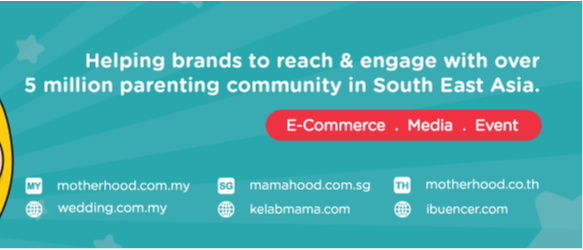 JOB TYPE
SKILLS
multimedia designer | creative designer | graphic designer
JOB DESCRIPTION
In our creative design team, you will work closely with digital team and marketing team to develop creative concept for leading parenting platform in South East Asia. You will create design material like social post, email, ads banner, brochure, infographic and web pages.
JOB RESPONSIBILITY
Create visual concepts, to communicate ideas that inspire, inform, or captivate consumers.
Create design artworks for offline marketing, social marketing & digital marketing.
Develop the overall layout and production design for advertisements, brochures, magazines, and etc.
Determine the message the design should portray
Create images that identify a product or convey a message.
Perform other related design tasks as assigned.
JOB REQUIREMENT
Degree or diploma in Design & Creative, Multimedia, Photography, Videography, Digital Art or any other related field.
Familiar with design tools is a must. 
Photo shooting / video filming / multimedia editing skills are added advantage. 
You must be a passionate and excited about learning new things. 
You pay attention to details because you know quality is always important. 
Have ability to adapt easily to new challenges as the company grows. 
Be a passionate person with a creative mind and a flexible personality.
Be a self-disciplined and hardworking. 
OVERVIEW
Nuren Group is a fast-growing regional technology company, with presence in Malaysia, Singapore and Thailand. We manage a series of parenting platforms that targets female audiences across South East Asia. Our products include Motherhood, Kelabmama, Wedding and Ibuencer.
MISSION
We are a passionate team with BIG dream. We are scaling our business to cater for regional expansion, and we welcome talents to join our growing family. Read more about us: http://www.nurengroup.com/newsroom.html.
CULTURE
We are voted Top 1000 sites in Malaysia & we are EXPANDING! We are seeking young & dynamic people to join our lovely team. And no, you don't need to be a Malaysian to apply. But you do need to have the right attitude to learn, innovate and most importantly, passionate about what we do - e-commerce, media & event! We have roles to fit every professions - sales, marketing, technology, digital, designer, editorial, project manager, customer service and more. So get in touch!
BENEFIT
Get paid to work & have fun!
Happiness is the new productivity.
Flat organization & we hate politics.
Monthly mini team bonding activities.
Plenty of snacks. Yes, all day long.
Your medical is taken care of.
Flexi & casual everyday.
Birthday is your holiday!