Data Analyst for Global Games Platform

Remote Available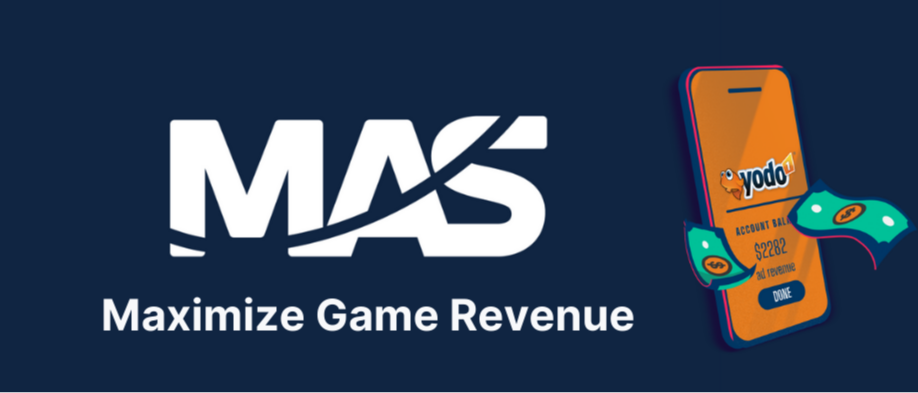 INDUSTRY
Analytics | Big Data
JOB TYPE
SKILLS
Business English | mobile gaming | Tableau | Data Analysis | Spotfire
JOB DESCRIPTION
What is Yodo1 and why should I care?
Yodo1 is a global games platform with three main businesses: Publishing, IP Licensing, and our core product, MAS: Managed Ad Services. 
We are making it possible for thousands of game developers around the world to turn their passion into livelihood.
Right now, we are hiring a Data Analyst to build an analytical framework that turns data into insight, provides strategic advice, and enables data-driven decision-making. 
Opportunities
Joining Yodo1's global team will give you opportunities to learn and grow by:
Working closely with leaders and experts in our monetization, platform products, game publishing, IP licensing, and finance teams and gaining an understanding of key metrics and data sets for these businesses;

Testing your data-mining models and analytical approaches with rich data sources, covering key aspects of the fast-growing mobile gaming industry;

Work hand-in-hand with our data engineers and data warehouse architect in designing our data product and platforms.
Successful candidates will have the opportunity to lead our data analytics team.
JOB RESPONSIBILITY
Proactively data-mining for our mobile game monetization, user acquisition, publishing, and IP licensing projects; able to deliver data insights to improve operational efficiency and help business owners make data-driven decisions;

Providing and presenting high-quality reports, data visualizations, and findings on team and management level to empower decision making;

Managing and troubleshooting our data collection system to ensure efficient delivery;

Owning our Business Intelligence platform, ensuring stability, data accuracy and integrity, as well as compatibility with our data sources;

Collaborating with multiple business units, learning their data needs, and creating database ETL and data aggregation designs accordingly; 

Leading the continuous improvement of our analysis and reporting system and driving the implementation of your data designs by the data engineering team;

Suggesting and acting upon processes that can lead to Automation and Machine Learning.
JOB REQUIREMENT
Proficiency in Databases and SQL, BI, and data visualization tools such as Spotfire, and Tableau is a must; proficiency in Python and ElasticSearch is a plus;

Experience: 1 to 5 years as a data analyst, scientist, or product manager in a data-related role, preferably in gaming, advertising or finance. Proven experience in data analysis is a must; application of analytical models and algorithms is a plus;

Language: Business English is a must; Chinese is plus but not required;

Communication: Ability to communicate clearly, concisely, and proactively with colleagues across multiple countries and timezones; 

Mindset: Being a proactive learner with a strong logical reasoning is essential. Thinking scalably will take you far in our fast-growing company. 
What We Offer
We want our contributors to grow with Yodo1 and take ownership in our shared success. At Yodo1, you will enjoy:
Fair pay based on qualifications, experience, and fit for the role.
Flexible hours and unlimited paid time off.
The ability to Work From Anywhere (WFA).
The option to be paid in your currency of choice.
An allowance to purchase devices or equipment to improve your WFA setup.
Variable compensation through our annual bonus programs.
Pre-IPO access to our Employee Stock Option Plan.   
Apply now to change the game for game developers!
Please use this URL to submit your application:
https://airtable.com/shrvSCzwSFg7zquyd?prefill_Role+ID=199&prefill_Source+Reference=StartUpJobs
OVERVIEW
Yodo1 is a company dedicated to one goal: providing a platform that allows talented developers to turn their games into scalable businesses. We are helping thousands of studios around the world to better market, monetize, and manage their games to better serve a player base of 1.5 billion and growing.
Yodo1 is changing not only the way game developers run their business but the future of work. We embrace a work-from-anywhere, excel-from-everywhere culture and we're looking for top global talent to join us: outstanding communicators who are passionate about personal development and ready to be challenged daily. If you thrive on frequent feedback in a flexible and entrepreneurial work environment with a team committed to continuous improvement, you'll love working with us.
For more information about our company, games, services, and career opportunities please visit: https://www.yodo1.com/
MISSION
At Yodo1, we work together toward one mission: Helping developers turn their games into scalable businesses.
CULTURE
Yodo1 Culture is based on effective communication, collaboration, and constructive, real-time feedback. These are the mantras we repeat daily.
5 MANTRAS
Stay in the #SUNSHINE
Don't Take Things Personally
Don't Make Assumptions
Be Customer-Obsessed
Start with WDSLL (What Does Success Look Like)
BENEFIT
Remote Work
We are WFA: Work From Anywhere. You are completely free to choose where you want to live and work from. As long as you communicate with your team and you stay in the #sunshine, you can choose your location and keep a flexible schedule.
Team Building: We encourage teams to be united, help each other, and connect outside of work. Your team can organize online happy hours, weekly activities, or one-on-ones to connect with peers.
Off-Sites: Now that we are fully remote, we are looking forward to having off-sites where the whole company can re-connect, bond, and we can all meet some of our new coworkers for the first time. Given the current pandemic, we'll need to wait a bit until we're able to have our first off-site all together.