Data Analyst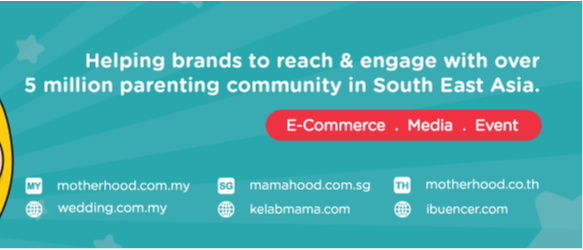 INDUSTRY
Analytics | Big Data
SKILLS
data modelling | big data | data visualization | business intelligence | data scientist | data analyst
JOB DESCRIPTION
You will play Data Analyst role to manage data acquisition, data handling and data processing for our fast growing parenting platforms (Motherhood, Kelabmama, Ibuencer). You are responsible to extract data from a variety of sources, then transform them into meaningful reports and dashboards. This is an opportunity for you to develop strong understand of business by working on big data to discover insights, identify growth opportunity and improvement area for both internal projects & external clients.
JOB RESPONSIBILITY
- Explore, gather and validate data; extract and manipulate large datasets for analysis, profiling and reporting.
- Build, interpret and automate data into meaningful dashboard & statistical reports using visualization tools.
- Involve in data acquisition, data source maintenance, ETL processes and data integrity audit.
- For internal projects, you will work with structured and unstructured data to find a pattern / trend; then present insights for operational improvement or revenue opportunities. 
- For external projects, you will translate customer pain-points into problem statement, develop analytics solutions, and present results to business stakeholders.
JOB REQUIREMENT
- Degree or diploma in computer science, actuarial, statistics, mathematics or any data-related field.
- At least 1 years experience dealing with data modelling, data visualization and data analysis.
- Good knowledge in big data, ETL processes, data exploration, data warehousing and reporting techniques.
- Experience in Tableau, Power BI or any visualization tools / business intelligence tool is an added advantage.
- Attention to detail, good analytical skill and strong understanding of the business.
- Self motivated and able to work independently in a fast-paced team environment.
OVERVIEW
Nuren Group is a fast-growing regional technology company, with presence in Malaysia, Singapore and Thailand. We manage a series of parenting platforms that targets female audiences across South East Asia. Our products include Motherhood, Kelabmama, Wedding and Ibuencer.
MISSION
We are a passionate team with BIG dream. We are scaling our business to cater for regional expansion, and we welcome talents to join our growing family. Read more about us: http://www.nurengroup.com/newsroom.html.
CULTURE
We are voted Top 1000 sites in Malaysia & we are EXPANDING! We are seeking young & dynamic people to join our lovely team. And no, you don't need to be a Malaysian to apply. But you do need to have the right attitude to learn, innovate and most importantly, passionate about what we do - e-commerce, media & event! We have roles to fit every professions - sales, marketing, technology, digital, designer, editorial, project manager, customer service and more. So get in touch!
BENEFIT
Get paid to work & have fun!
Happiness is the new productivity.
Flat organization & we hate politics.
Monthly mini team bonding activities.
Plenty of snacks. Yes, all day long.
Your medical is taken care of.
Flexi & casual everyday.
Birthday is your holiday!