Data Analyst

Remote Available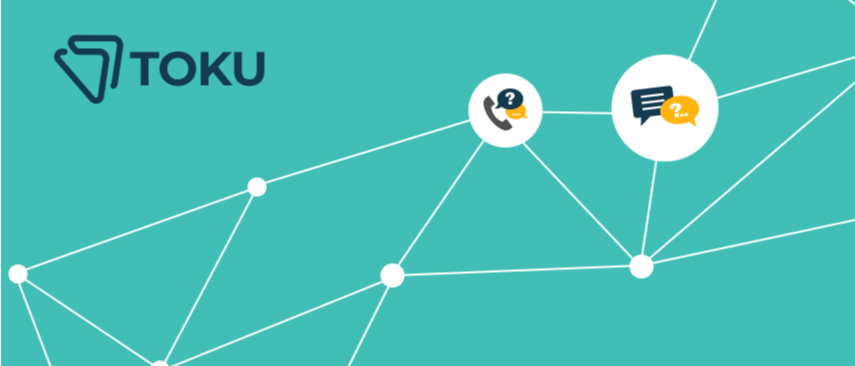 INDUSTRY
Analytics | Big Data
JOB TYPE
SKILLS
R Programming | PowerBI | SQL | Python | Scala
JOB DESCRIPTION
Toku's mission is to help companies engage with their customers efficiently. We have helped companies move all the voice communications to the cloud and recently embarked on creating products that help companies keep engaging with their customers no matter where their employees are working from.    
Toku is currently getting into a scale-up mode. We want to continue creating momentum for our products in the APAC regions and helping customers with their communications needs. As we build the Business Intelligence foundation, we are looking for an experienced Data Analyst who can help provide insights for the company. Want to be part of our journey? 
JOB RESPONSIBILITY
What would you be doing?  
You will report to our Database Administrator. You are responsible to develop, implement and manage data, business processes, reports, applications, and dashboards that optimize Business functions to meet organisational goals. You will use visualisation tools and software to communicate information to present large amounts of information in ways that are universally understandable and easy to interpret. We are looking for passionate individuals who can build systems and use data to help us measure every area of the business and influence decision-making. 
· Develop, test and provision, routine and interactive analytic dashboards/reports, data visualisation applications and self-service data applications.
· Facilitate discussions and partner with business end-users as well as colleagues in the organisation to develop and implement collaborative solutions to data and analytics problems.
· Explore the possible areas of automation, develop and deploy suitable applications using scripting languages.
· Understand and build support data models to identify data requirements for visualisation.
· Resolve most appropriate visualization types to build a compelling story.
· Uphold data standards (hierarchy, formats, naming conventions, levels of aggregation, timing of availability etc) 
· Perform quality control to ensure the visualization is easy to use, meets performance criteria, presents accurate data etc. 
· Develop a corporate style guide for data visualizations, dashboards, and reporting.
JOB REQUIREMENT
We would love to hear from you if you have:
· At least Bachelor's degree in Data Science / Information Technology / Statistics, Mathematics or relevant field 
· Minimum 4 years of relevant working experience 
· Strong Power BI skills: Knowledge using advanced calculations using MS Power BI (Aggregate, Date, Logical, String, Table) 
· Analytical mind and business acumen with ability to work with large amounts of data to discover patterns and trends and to form conclusions based on findings.
· Good SQL knowledge with relational databases, query authoring (SQL) as well as working familiarity with a variety of databases. 
· Working knowledge on scripting languages: Python, R or Scala
· Strong verbal and written communication skills
· Strong problem-solving skills (e.g., analytical, quantitative, and conceptual thinking)
· Team player with an ability to function effectively in a dynamic, fast-paced environment.
If you would love to experience working in a start-up growing at an accelerated speed, and you think you tick most of the requirements, come join us!
WEBSITE
INDUSTRY
Business To Business
OVERVIEW
Toku is a leading cloud communications provider in APAC, headquartered in Singapore. We enable companies to streamline their workflow and improve customer experiences by simplifying the process of moving to the cloud. From small businesses to large corporations, we're proud to enable growth by boosting efficiency.
MISSION
Boost efficiency & enhance customer experiences​ with smart communications
CULTURE
Boost efficiency & enhance customer experiences​ with smart communications-
BENEFIT
Boost efficiency & enhance customer experiences​ with smart communications