Digital Executive (Social Media & Community)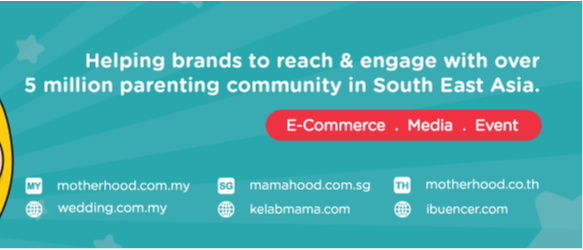 JOB TYPE
SKILLS
online community management | social media management
JOB DESCRIPTION
You will be part of the digital team for leading parenting platform in South East Asia. You will be managing the social media and online community of Motherhood, Kelabmama, Parentcraft and Ibuencer. Your KPI is to manage community program (social posts, webinars); and grow member base and engagement.
JOB RESPONSIBILITY
Manage social media postings and community programs such as webinars.
Execute digital campaigns on social media, lead generation, affiliate & referral, content & video marketing.
Generate strategies & find ways to continuously improve signup, call-to-action and engagement.
Work closely with product team, media team and tech team to propose digital plan and execute growth initiatives. 
Measure, monitor & optimize: ensure campaigns are constantly hitting key metrics with good ROAS.
JOB REQUIREMENT
You will be part of digital team working closely with colleagues from various departments.
Preferably graduates from digital, analytics, marketing or business related background.
Minimum 1 years experience and passionate about all aspect of social media & community management.
Domain knowledge related to parenting, baby & kids development is an added advantage.  
Experience in media advertising and e-commerce is an added advantage. 
KPI-driven, positive attitude with good business sense and communication skills.
Must love to work in high growth technology startup environment.
OVERVIEW
Nuren Group is a fast-growing regional technology company, with presence in Malaysia, Singapore and Thailand. We manage a series of parenting platforms that targets female audiences across South East Asia. Our products include Motherhood, Kelabmama, Wedding and Ibuencer.
MISSION
We are a passionate team with BIG dream. We are scaling our business to cater for regional expansion, and we welcome talents to join our growing family. Read more about us: http://www.nurengroup.com/newsroom.html.
CULTURE
We are voted Top 1000 sites in Malaysia & we are EXPANDING! We are seeking young & dynamic people to join our lovely team. And no, you don't need to be a Malaysian to apply. But you do need to have the right attitude to learn, innovate and most importantly, passionate about what we do - e-commerce, media & event! We have roles to fit every professions - sales, marketing, technology, digital, designer, editorial, project manager, customer service and more. So get in touch!
BENEFIT
Get paid to work & have fun!
Happiness is the new productivity.
Flat organization & we hate politics.
Monthly mini team bonding activities.
Plenty of snacks. Yes, all day long.
Your medical is taken care of.
Flexi & casual everyday.
Birthday is your holiday!