Ecommerce Manager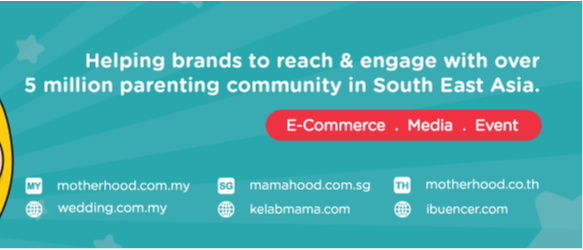 INDUSTRY
Business Development
JOB TYPE
SKILLS
campaign management | customer service | merchant servicing | marketplace | ecommerce
JOB DESCRIPTION
You will lead the ecommerce operations for Motherhood - leading parenting platform in South East Asia. Your KPI is measured based on customer growth, ecommerce revenue and consumer satisfaction.
JOB RESPONSIBILITY
Plan and execute sales campaigns for Motherhood platform (inhouse campaigns and sponsored campaigns).
Be responsible for end-to-end success of each campaigns, Make sure it meets campaign KPI (sales-driven, lead-generation, brand awareness). 
Manage ecommerce campaign calendar and communicate with internal team and customers.
For inhouse campaign - convince brands to provide deals, discounts. Ensure campaign is attractive in terms of price, popularity & variety.
For sponsored campaign - coordinate with sales team to ensure smooth ad operation and campaign execution. 
Coordinate with operation team to update campaign information, unique selling point, product configuration.
Coordinate with digital team to provide marketing exposure through various channels.
JOB REQUIREMENT
Preferably graduates from ecommerce, marketing and/or sales background.
Ability to demonstrate success stories in managing ecommerce, marketplace or retail business.
Knowledge and experience in parenting, female, baby & kids category is an added advantage.
Passionate about ecommerce trends; adapt easily to business growth.
Have a creative mind for marketing tactics; and love new challenges.
KPI-driven, excited to learn new things and able to work in team.
Must love to work in a high growth startup environment.
Proficient in English language (written and spoken).
Positive attitude with good communication skills.
OVERVIEW
Nuren Group is a fast-growing regional technology company, with presence in Malaysia, Singapore and Thailand. We manage a series of parenting platforms that targets female audiences across South East Asia. Our products include Motherhood, Kelabmama, Wedding and Ibuencer.
MISSION
We are a passionate team with BIG dream. We are scaling our business to cater for regional expansion, and we welcome talents to join our growing family. Read more about us: http://www.nurengroup.com/newsroom.html.
CULTURE
We are voted Top 1000 sites in Malaysia & we are EXPANDING! We are seeking young & dynamic people to join our lovely team. And no, you don't need to be a Malaysian to apply. But you do need to have the right attitude to learn, innovate and most importantly, passionate about what we do - e-commerce, media & event! We have roles to fit every professions - sales, marketing, technology, digital, designer, editorial, project manager, customer service and more. So get in touch!
BENEFIT
Get paid to work & have fun!
Happiness is the new productivity.
Flat organization & we hate politics.
Monthly mini team bonding activities.
Plenty of snacks. Yes, all day long.
Your medical is taken care of.
Flexi & casual everyday.
Birthday is your holiday!