eCommerce Project Manager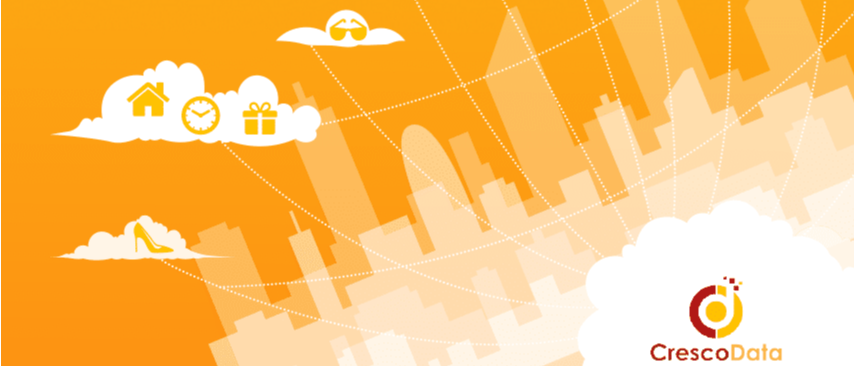 INDUSTRY
Project Management | Others
JOB TYPE
SKILLS
digital | technical | analytical | project management | ecommerce | API
JOB DESCRIPTION
eCommerce Project Manager
*Must have the right to live and work in Singapore
CrescoData is an exciting market leader in the Commerce space. Headquartered in Singapore, it delivers Commerce-in-the-Cloud services to enterprise customers across the globe. 
This is a unique opportunity to work in an agile market-leading company in a fast growing sector and work with large global customers. At Cresco we work hard as an energetic tight-knit team, we are hustlers who pull together and have FUN!  Come and join us on our journey.
Culture:
Culture is something that is really important to us at CrescoData. You'll be joining a friendly, inclusive team that values people, growth, development and fun! We regularly run weekly company initiatives like fitness bootcamps, team building days, monthly awards for going above and beyond and team events to reward hard work and a great attitude. Expect to join a unique market leading Singapore company with a global culture and mindset. 
JOB RESPONSIBILITY
Job duties:
Customer onboarding

Scope technical requirements to sync product, orders, stock and pricing between systems.

Review technical documentation to ensure connectivity requirements to platforms such as eCommerce, Marketplaces, OMS and ERP solutions. 

Facilitate ownership of a project end to end from scoping through to go-live, ensure projects are on time and on budget.

Scope and communicate tasks to development and data scientist teams in orders to achieve project requirements.

Provides detailed end to end functional testing for sign-off before go-live.

Ensure projects are documented to be supported for scale.
Responsibilities:
Working with a wide range of global enterprise businesses to deliver CrescoData eCommerce projects on time and within budget. Reporting directly to the Head of Delivery to accomplish project objectives by planning, evaluating and managing project activities.
JOB REQUIREMENT
Skills and Qualifications:
Strong analytical mindset.

Has experience in the eCommerce or similar space and understands the flow of information between systems.

Has a technical mindset that can translate requirements into scope of work required to achieve requirements.

Experience with APIs is beneficial.

A high attention to detail.

Highly organized and is able to drive multiple projects at any one time.

Is systematic and can follow data workflows and processes.

Inquisitive nature who can logically troubleshoot problems.

IT skills and the ability / interest / demonstrated use of software tools

Driven to make a difference and improve processes

Takes ownership of projects to a successful outcome

G

ood communication & self management skills
Personal Skills:
We're looking for dynamic enthusiastic people who want to learn and make a difference, leaders, who can think on their feet, who are not scared to use their initiative and suggest or try new things. We want people who thrive in a fast paced environment. 

What we can offer you:
- A unique opportunity to work in a high growth start up at the start of its massive ramp up. Opportunity to grow with us!
- On the job training and personal development
- Mentorship and support from experienced, dedicated professionals to help guide your career
- A fun, stimulating work environment 
- Flexible working
- Regular team building events (we've been on Cooking Challenges, Kayaking in Bintan, Beach clean with beach games), free Wednesday lunch.
*Must have the right to live and work in Singapore
Please send your CV, a covering letter outlining your experience and why we should pick you, to: jobs@crescodata.com
OVERVIEW
CrescoData is an exciting cutting edge technology start-up in the Commerce space. Headquartered in Singapore it delivers Commerce-in-the-Cloud PaaS services to customers across APAC.
MISSION
To Intelligently Scale Commerce
CULTURE
CrescoData is a dynamic company with cutting edge technology that is shaking up the eCommerce world. Headquartered in Singapore, we deliver Commerce-in-the-Cloud PaaS and SaaS services to customers across Asia Pacific.
We remain true to our values as much today as when we first started. As a company we are customer-centric, technology-driven and agile in how we operate. We're focused on helping customers connect and scale in commerce by using intelligent tech. This is an amazing opportunity to join CrescoData, as we transition from a market-leading start-up to consolidating our well-deserved position as the leading Commerce-in-the Cloud Platform in Asia-Pacific. We're looking for dynamic enthusiastic people who want to learn and make a difference. We want leaders (or potential leaders), who can think on their feet, who are not scared to use their initiative and suggest or try new things. We want people who love to share ideas, collaborate on projects, inspire each other, and jump in whenever someone needs a hand.
We value high performance. Our fun, supportive work environment motivates us to achieve everything we set out to do, in great style!
BENEFIT
A unique opportunity to work in a high growth start up at the start of its massive ramp up. Opportunity to grow with us!
On the job training and personal developing
Mentorship and support from experienced, dedicated professionals to help guide your career
A fun, stimulating work environment in Duxton
Flexible working
Regular Team Bonding events (we've been on cooking challenges, kayaking in Bintan, beach clean with beach games), free Wednesday lunch, free weekly bootcamp and free Friday drinks!
Opportunity for bonus