Editor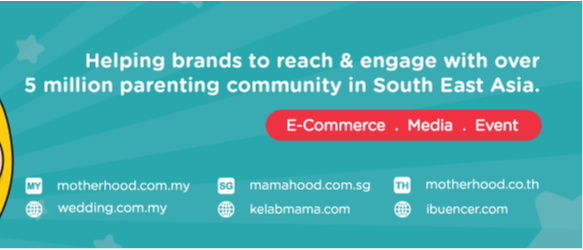 SKILLS
content outline | content brief | content planning | editorial
JOB DESCRIPTION
You will play the Editor role in enabling growth in media content division for Motherhood.com.my - the leading parenting platform & ecommerce in Malaysia. 
JOB RESPONSIBILITY
- Plan and execute editorial for our content calendar.
- Strategic planning with sales team and strategist on branded campaigns with prospective clients.
- Execute content brief and outline when project is secured.
- Editing and proofreading for commercial projects and clients. 
- Managing of a team of writers, in-house and contract.
- Monitor and analyze growth of readership and engagement.
JOB REQUIREMENT
- Passion in understanding consumer insights & behavior - especially in female, moms & kids space.
- Prior experience in advertising, media or creative agency is an added advantage.
- Positive attitude, result-driven and flexible personality.
- Excellent communication, people skill and networking ability.
- Passionate and loves writing - a flair for writing with an understanding of what works on the internet.
- An ability to work as a team with good communication skills.
- Must love to work in a high growth startup environment.
- Possesses effective writing style that is fresh, consistent and customer friendly. A knack for editing and proofreading with good research skills.
- A basic understanding of SEO, keywords and meta tags - ability to write web page titles, meta tag descriptions, alt tags for images (SEO optimized content).
OVERVIEW
Nuren Group is a fast-growing regional technology company, with presence in Malaysia, Singapore and Thailand. We manage a series of parenting platforms that targets female audiences across South East Asia. Our products include Motherhood, Kelabmama, Wedding and Ibuencer.
MISSION
We are a passionate team with BIG dream. We are scaling our business to cater for regional expansion, and we welcome talents to join our growing family. Read more about us: http://www.nurengroup.com/newsroom.html.
CULTURE
We are voted Top 1000 sites in Malaysia & we are EXPANDING! We are seeking young & dynamic people to join our lovely team. And no, you don't need to be a Malaysian to apply. But you do need to have the right attitude to learn, innovate and most importantly, passionate about what we do - e-commerce, media & event! We have roles to fit every professions - sales, marketing, technology, digital, designer, editorial, project manager, customer service and more. So get in touch!
BENEFIT
Get paid to work & have fun!
Happiness is the new productivity.
Flat organization & we hate politics.
Monthly mini team bonding activities.
Plenty of snacks. Yes, all day long.
Your medical is taken care of.
Flexi & casual everyday.
Birthday is your holiday!