Email Marketing Manager for Global Games Company

Remote Available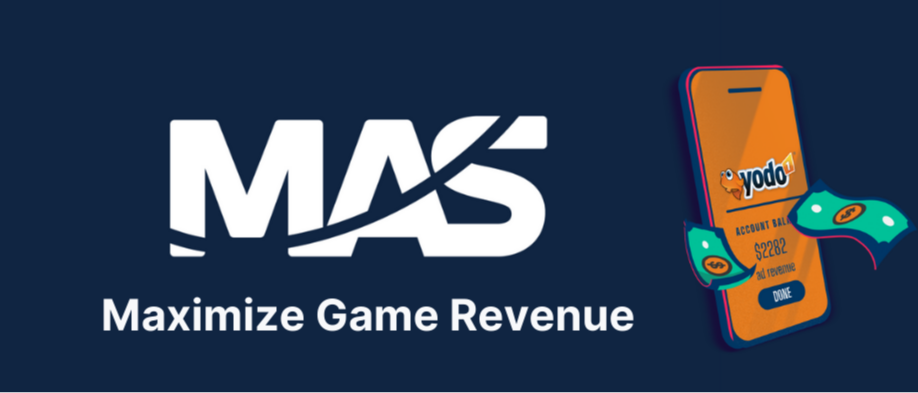 INDUSTRY
Corporate Support | Marketing
JOB TYPE
SKILLS
Google Analytics | Sendgrid | Mailchimp | Drip | Excellent communication skills | Innovative mindset
JOB DESCRIPTION
What is Yodo1 and why should I care? 
Yodo1 is a company that helps mobile game developers. 
We provide the platform for developers big and small to learn and master the industry, turn their games into steady sources of income, enter new markets, and collaborate with top global brands to make smash hits. 
It all starts with MAS: Managed Ad Services, a unique monetization solution that helps developers optimize their income from games. See it for yourself in 5 minutes: bit.ly/yodo1MAS
Today, our platform is helping thousands of developers around the world turn their titles into scalable businesses. Our singular focus for this year is rapidly scaling up our user base and turning passion into a career for tens of thousands more. 
If you care about this as much as we do, we want you on our team.
Right now, we are hiring an Email Marketing Manager to support our sales and marketing efforts and help us initiate a conversation with thousands of indie game developers around the world.
You will have full ownership of Yodo1's email marketing pipeline, including managing the lead data enrichment process, coming up with new innovative email templates, and setting up regular campaigns every week based on the sales and marketing activities. Bring your hunger to learn and grow!
JOB RESPONSIBILITY
Setting up regular email campaigns on behalf of the sales and marketing teams using tools such as SendGrid and Mailchimp;

Owning the email marketing pipeline from top to bottom, working closely with our Lead Generation, Data Enrichment, and Sales teams to ensure there are no bottlenecks;

Innovating our email templates every week, to ensure we remain relevant and provide value to our customers;

Analyzing campaign data and providing key business insights to team leaders and key stakeholders on a weekly basis; 

Paying close attention to deliverability, open, spam, and click-through rates; Preparing backup strategies in case a marketing channel runs into an issue with spam or deliverability.
JOB REQUIREMENT
Experience building and assessing reports from multiple sources, including email platform metrics and third-party analytics tools such as Google Analytics;

Ability to meet deadlines and prioritize under time pressure;

Experience with EMS (Sendgrid, Mailchimp, Drip, Constant Contact);

Excellent communication skills: Conveying ideas concisely, using data to support conclusions, and always keeping the team in the loop;

Innovative mindset and familiarity with A/B testing.
Bonus Skills
Hands-on experience with HTML and responsive email templates;

Familiarity with email deliverability, including the concept of warming up email addresses;

Knowledge of anti-spam best practices;

Extensive history running A/B tests in a marketing context;

Ability to do basic image manipulation with tools such as Canva.
We pay based on qualifications, experience, and fit for the role. Apply now to change the game for game developers.
Please use this URL to submit your application:
https://airtable.com/shrvSCzwSFg7zquyd?prefill_Role+ID=179&prefill_Source+Reference=StartUpJobs
OVERVIEW
Yodo1 is a company dedicated to one goal: providing a platform that allows talented developers to turn their games into scalable businesses. We are helping thousands of studios around the world to better market, monetize, and manage their games to better serve a player base of 1.5 billion and growing.
Yodo1 is changing not only the way game developers run their business but the future of work. We embrace a work-from-anywhere, excel-from-everywhere culture and we're looking for top global talent to join us: outstanding communicators who are passionate about personal development and ready to be challenged daily. If you thrive on frequent feedback in a flexible and entrepreneurial work environment with a team committed to continuous improvement, you'll love working with us.
For more information about our company, games, services, and career opportunities please visit: https://www.yodo1.com/
MISSION
At Yodo1, we work together toward one mission: Helping developers turn their games into scalable businesses.
CULTURE
Yodo1 Culture is based on effective communication, collaboration, and constructive, real-time feedback. These are the mantras we repeat daily.
5 MANTRAS
Stay in the #SUNSHINE
Don't Take Things Personally
Don't Make Assumptions
Be Customer-Obsessed
Start with WDSLL (What Does Success Look Like)
BENEFIT
Remote Work
We are WFA: Work From Anywhere. You are completely free to choose where you want to live and work from. As long as you communicate with your team and you stay in the #sunshine, you can choose your location and keep a flexible schedule.
Team Building: We encourage teams to be united, help each other, and connect outside of work. Your team can organize online happy hours, weekly activities, or one-on-ones to connect with peers.
Off-Sites: Now that we are fully remote, we are looking forward to having off-sites where the whole company can re-connect, bond, and we can all meet some of our new coworkers for the first time. Given the current pandemic, we'll need to wait a bit until we're able to have our first off-site all together.