Executive, Affiliate Partnership & Acquisition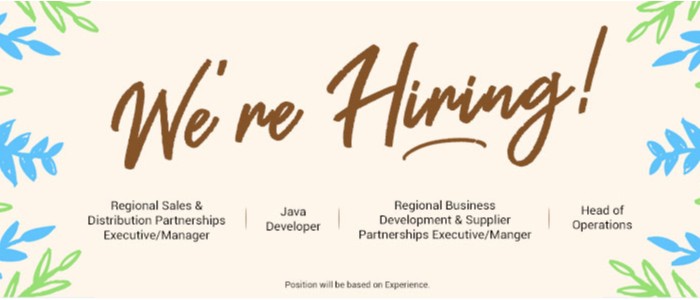 INDUSTRY
Business Development
JOB TYPE
JOB DESCRIPTION
We are expanding!
You will be based in Singapore and responsible for leading the business development and account management for strategic partnerships in the regions to come on-board GlobalTix.
Those with more years of working experience would be considered for more senior role.
JOB RESPONSIBILITY
Main Responsibilities:
Support affiliate channel management for worldwide markets including strategy development, reporting, analysis, affiliate acquisitions and affiliate network management
Develop strategy for all aspects of Affiliate program including commission structures, affiliate acquisitions, paid placement strategy and negotiations, competitive monitoring, promotional strategy and partner engagement tactics
Monitor day-to-day activities to meet channel strategies and financial objectives
Analyse and report on channel KPIs, campaign performance and affiliates' performance trends
Promote affiliate management best practices and advocate for channel strategies by forming close relationships with various internal teams
Stay on top of emerging trends and opportunities by evaluate new approaches, publisher models, technologies and strategies to grow the channel
Innovate, identify and adopt new strategies and opportunities to drive continuous growth
Work closely with internal stakeholders and subject matters experts to deliver a seamless solution for the affiliate partners.
JOB REQUIREMENT
Candidate must possess at least Diploma/Advanced/Higher/Graduate Diploma in Business/Hospitality/Tourism or equivalent.
Excellent verbal and written communication skills in English and Chinese.
At least 1 Year of working experience in the related field is required for this position.
Travel industry experience preferred.
Ability to build strong relationship with key accounts, independent and sales-driven
OVERVIEW
A distribution ticketing system for lifestyle, leisure and entertainment.
MISSION
GlobalTix is one of the leading players in the travel industry focusing on tours and activities. We are an open booking platform that provides one of the most attractive tours and activities to our consumers. We partner with different travel operators to provide a wide range of activities to our consumers.
CULTURE
We are a fun & friendly working environment.
BENEFIT
Join us on a mind-blowing journey in a travel tech environment. If travelling is your love, tech is your passion and dynamic is your second name, we would love to hear from you.