Executive, Public Relations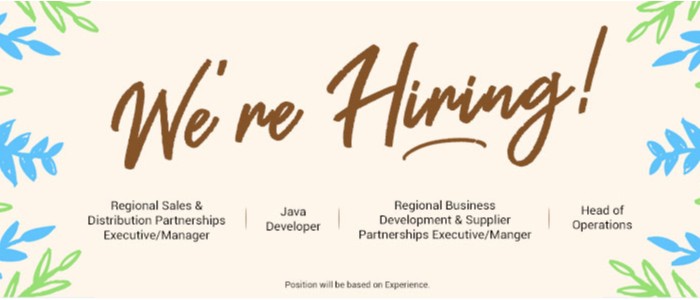 INDUSTRY
Marketing | Public Relations
JOB TYPE
SKILLS
Marketing Communications; Public Relations
JOB DESCRIPTION
We are looking for an independent, self-starter, motivated Regional Public Relations Executive/Manager based in Singapore responsible in nurturing a strong travel industry network, increase awareness and develop an enviable corporate image by developing and executing effective communication and media relations programs.
Candidates with more experience may be considered for more senior positions.
JOB RESPONSIBILITY
Develop a marketing communications plan including strategy, goals, budget and tactics.
Develop media relations strategy, seeking high-level placements in print, broadcast and online media.
Coordinate all public relations activities.
Incorporate brand angle and direction into communications to support brand message and identity.
Direct social media team to engage audiences across traditional and new media.
Leverage existing media relationships and cultivate new contacts within business and industry media.
Manage media inquiries and interview requests.
Create content for press releases, byline articles and keynote presentations.
Monitor, analyze and communicate PR results on a quarterly basis.
Evaluate opportunities for partnerships, sponsorships and advertising on an on-going basis.
Build relationships with thought leaders to grow industry awareness.
Maintain a keen understanding of travel industry trends affecting clients and make appropriate recommendations regarding communication strategy surrounding them.
Participate in travel-related tradeshows.
JOB REQUIREMENT
Candidate must possess at least Diploma/Advanced/Higher/Graduate Diploma in marketing communications, marketing, PR or related fields.
Minimum 1 year of experience in public relations or marketing communications; prior experience in tourism industry preferred.
Proven working experience in public relations or marketing communications.
Always reaching out maximize opportunities to increase brand and corporate awareness
Excellent written and verbal communication skills in English and Chinese.
Strong analytical skills and data-driven thinking
Up-to-date with the latest trends and best practices in online marketing and measurement.
Able to work in a dynamic and fast-paced environment.
Self-starter with start-up attitude. 
OVERVIEW
A distribution ticketing system for lifestyle, leisure and entertainment.
MISSION
GlobalTix is one of the leading players in the travel industry focusing on tours and activities. We are an open booking platform that provides one of the most attractive tours and activities to our consumers. We partner with different travel operators to provide a wide range of activities to our consumers.
CULTURE
We are a fun & friendly working environment.
BENEFIT
Join us on a mind-blowing journey in a travel tech environment. If travelling is your love, tech is your passion and dynamic is your second name, we would love to hear from you.