Executive, Sales & Distribution Partnerships
Featured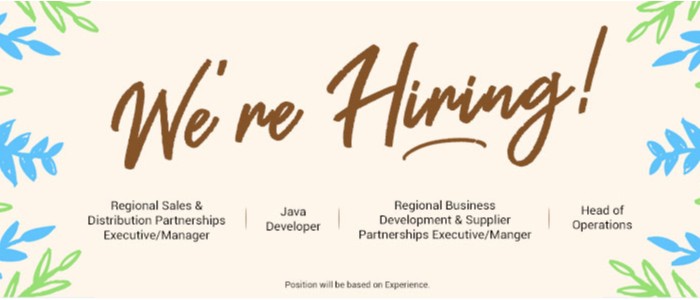 INDUSTRY
Business Development | Customer Service
JOB TYPE
SKILLS
Sales-driven; Client Engagement
JOB DESCRIPTION
We are looking for an independent, self-starter, motivated Regional Sales & Distribution Partnerships Executive based in Singapore responsible for cultivating, maintaining and increasing market share by satisfying market demands in a challenging and competitive environment. Responsible for leading the aggressive development and implementation of sales strategies and tactics with the objective of attracting travel agents to come on-board GlobalTix system that have an interest or connection to leisure travel, including attraction tickets, tours, activities, F&B, transportation and other general tourism interests. He/She participates in and leads the general sales efforts to promote and sell products via GlobalTix system. This position requires building and managing strong meetings industry relationships focusing on China, Hong Kong and Taiwan. 
Candidates with more experience may be considered for more senior positions.
JOB RESPONSIBILITY
Comb the markets; research and fully develop market segment targets; develop and execute sales campaigns and interact with industry players.
Primary external responsibility is to promote travel products via GlobalTix system to travel agents worldwide.
Maintain positive and cooperative relationships with key decision makers in the travel agencies on coordinated sales efforts.
Collaborate on strategic planning with internal staff to establish departmental goals, develop sales materials, branding and promotions to increase sales.
Represent GlobalTix locally and out-of-town with a primary sales focus of potential outbound travel agents.
Contact prospective travel agents to initiate sales efforts.
Ensure sales efforts are progressing and meeting goals, targets, etc.
Attend and participate in trade shows, industry meetings, sales pitch, bid presentations, and make sales calls to promote GlobalTix as a system platform to gain access to more than 20K products.
Develop and conduct personal marketing and promotional visits to potential clients and make presentations in bidding on groups.
Perform related duties and responsibilities as required. 
JOB REQUIREMENT
Candidate must possess at least Diploma/Advanced/Higher/Graduate Diploma in Business/Hospitality/Tourism or equivalent.
At least 1 Year(s) of working experience in the related field is required for this position. Entry level candidates may be considered.
Strong desire for tourism sales with focus on career and industry growth
Must possess the ability to work in a fast-paced work environment.
Must be well organized with the ability to prioritize and handle multiple assignments and be willing to get involved in projects with varying degrees of difficulty.
Ability demonstrate exceptional skills in sales, customer relations, communications, and problem solving.
Ability to work independently, exercising good judgment, and initiative.
Candidate with tourism experience will have an added advantage.
Excellent verbal and written communication skills in English and Chinese.
Required Skill(s): Account Management, Sales Negotiation, Client Engagement Skills, Analytical Thinking.
Task-Oriented, Independent and Sales-Driven.
OVERVIEW
A distribution ticketing system for lifestyle, leisure and entertainment.
MISSION
GlobalTix is one of the leading players in the travel industry focusing on tours and activities. We are an open booking platform that provides one of the most attractive tours and activities to our consumers. We partner with different travel operators to provide a wide range of activities to our consumers.
CULTURE
We are a fun & friendly working environment.
BENEFIT
Join us on a mind-blowing journey in a travel tech environment. If travelling is your love, tech is your passion and dynamic is your second name, we would love to hear from you.