Executive search consultant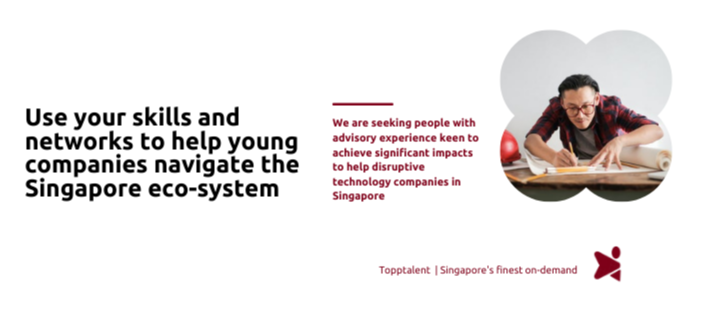 INDUSTRY
Business Development | Corporate Support
SKILLS
compassionate | detail orientated | communications | people | recruitment | human resource
JOB DESCRIPTION
The Purpose of our Company:
kimbocorp.com is a business incubator and micro venture capital company. When we onboard a business owner, we make sure that the employee we place can complete the KPI and milestones agreed before-hand. We invest heavily into the success of this employee which in turn transforms into success for the company they serve.
We accomplish this by providing a de-centralised dashboard, sophisticated business planning, complete systems and processes and the use of our trained staff to run those systems. As far as we know, we are the only company in the country that currently offers these services and we are the only company that allows business owners to treat us like SAAS for completing actual business milestones and KPIs.
JOB RESPONSIBILITY
Job Description:
The two main responsibilities of this position are business development / customer acquisition and managing partnership accounts and relationships as an advisor to their business.
The purpose of our Partnership Development Executive is to "build" a book of business of high-quality partners and then to be fanatically obsessed with success and business growth of each and every one of the partners you serve. The Partnership Development Executive, as an executive, is totally responsible for the experience of the client and the employee that kimbocorp provides to work for the client. Startups and other small businesses join us for the purpose of scaling their business from Singapore, and it is the job of the Employee that kimbocorp puts in place to make that happen, while the PDE monitors the progress and keeps the employee on track.
Startup/SME Incubation Manager two main functions
Customer Acquisition
The Startup/SME Incubation Manager's purpose to qualify potential business candidates, provide detailed explanation of how we help them, who is responsible for what and what are the costs and ROI for the client. If the candidate shows desire to proceed, the PDE would help to place an employee into the candidate to start a free trial. It is a bit like Toptal but different in that we provide more c-level capabilities to candidates and we incubate the candidates by ensuring the employee is on track at all times. Another difference is that we help our candidates have capabilities for less as we provide them them cash rebates after that finish hiring someone for 6-12 months.
Business Advisor
When these candidates confirm any employees to help place, then your job would function as an "advisor" to the employee, to encourage the employee to keep going and fulfil more milestones. Your responsibility would be to continuously discuss what help can be rendered to the employee or to the company so as to increase the chances of success. kimbocorp.com is a full service provider with hundreds of our trusted consultants available to be roped in for any particular project, so these would be made available to you. Also there would be other subsidies and grants that can be made available to the business should they be interested to get more external help.  
Successful candidates for this position will be trained extensively on our business plan template, business philosophies and business systems/processes. We provide a very specific process and system unique in the business world.
JOB REQUIREMENT
Our Ideal Candidate:
Our ideal candidate is a polished professional with highly effective communication skills, who is very persuasive but not "salesy", does not shy away from difficult conversations and attacks problems or issues head on. A successful candidate must be able to present ideas and concepts with confidence and assurance. That candidate must be able to work with very strong-willed people and be able to show them a different perspective, which they will embrace over time. Experience in the Startup scene is helpful but not necessary or required.
Position Requirements:
● Possess a "fanatically obsession" with the success of every single client you manage
● Possess a "fanatical obsession" with doing the best you can for everyone on your team
● Possess a "fanatical obsession" with contributing to the success of the company
● Highly Professional in appearance, dress and actions
● Willing to follow company systems and processes
● Able to work autonomously with little or no supervision
● Very comfortable and confident in presenting concepts and ideas
● A true servant leader
● Authentic
● A great communicator
WEBSITE
INDUSTRY
Business To Business
OVERVIEW
Huan (Johnson) Koh started Topptalent during the COVID-19 pandemic to help companies worldwide find experienced and well-connected talents to complete special projects. According to a Grant Thornton survey, the top barriers to global expansion are understanding local regulations (41%), building relationships with suppliers and distributors (19%) and sourcing funding, and managing liquidity (10%). These problems are exacerbated by mobility restrictions during COVID-19.
The survey does not cite finding talents overseas as an issue. In fact, most companies generally can find good talents in-country when they are committed to expansion.
The survey also mentions companies recognize there are opportunities overseas.
Therefore the solution that Topptalent aims to solve is to use reliable, trustworthy and talents locally to cut away all the barriers to help the companies stay established overseas. By agreeing on exact deliverables, milestones,s and KPIs, companies can rest assure knowing the talent is working through the most critical barrier to international expansion.
For e.g, a medical device company is seeking to expand into the Asia Pacific but does not know the regulations and licensing requirements. They also understand that even if they understand these requirements, they would need to review logistical and clearance issues to bring the device into the country, something that could be solved by using a local manufacturer. Here Topptalent would be able to propose two projects to be fulfilled by local talent, first to understand the local licensing and regulations, second to prepare the overseas branch to suit these regulations and licensing requirements to derive the best ROI.
That is why Topptalent exists. We understand we have excellent talents able to be deployed to projects like these. We understand the critical barriers that must be broken to have the overseas company establish itself sustainably. We then reverse engineer and scope out these projects, get the client to acknowledge what these projects would bring them, get the talent to commit to achieving it (based on his/her experiences and skills in achieving similar results), and set the contractual conditions that would benefit both parties.
MISSION
We want to be your choice to break international expansion barriers using reliable trustworthy talents in-country.