Field Service Application Engineer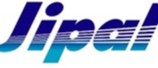 SALARY
Negotiated
Profit Sharing
INDUSTRY
Customer Service | Technical Support
JOB TYPE
SKILLS
Electrical or Mechatronics Engineering
JOB DESCRIPTION
Field Service engineers are responsible for the setup, fine tuning, repair and maintaining the product sold to customers. On-site corrective and preventive maintenance as well as other after-sales technical support solutions. Interact with customers to provide information and procedures to address the inquiries, concerns and requests to their products and services.
JOB RESPONSIBILITY
Installing the equipment, analyzes, inspects and reviews findings to determine the solution to the problem that the customer demands.

Repairs, tests and maintains equipment; monitors performance of the product.

Provides customers with regular reports and feedback on their service requests.

Reports common complaints of customers to top management in order to address the situation for future reference.

Makes recommendations to maintenance technicians.
JOB REQUIREMENT
Must have excellent communication skills both in written and verbal in order to relay the problem to product principle and solution to customers and management.

Develops and maintains relations with customers.

Responds to customer complaints - evaluates and resolves problems of the customer.

Offers feedback on product development, features and functions.

Works alongside with technical sales engineers.
OVERVIEW
JIPAL Corporation was established in June 1990. Established branches and presence in Taiwan , Hong Kong , China and SEA to provide the most prompt and excellence service support. Distributing various type of Semiconductor Packaging and Testing, LED Equipments, Materials, and providing after-sales and technical service support.
MISSION
Jipal closely cooperate with principles to offer optimal services to customers; and we have granted many awards and appreciations from our satisfying customers and principles. Established branches and presence in Taiwan , Hong Kong , China and SEA to provide the most prompt and excellence service support. Within the great, diligent and joint efforts of all staff, Jipal is thus able to stably operate, and create the corporate cultural that deliver excellence in " Integrity", " Technology", "Service" and "Cooperation" .
CULTURE
Our staff consists of an elite team with over decades of experience in the semiconductor industry. Taking the customer-oriented approach, we focus and emphasize on upgrading the quality and efficiency of customers; continuously training the professional technique and planning cooperative support with core technologies from our principles. Provide the most comprehensive after-sales service and integrated solutions.
BENEFIT
The persistence of honest response, hard-working spirit and continuous progress form the driving force behind the sustainable growth of Jipal.