Frontend Developer (Angular)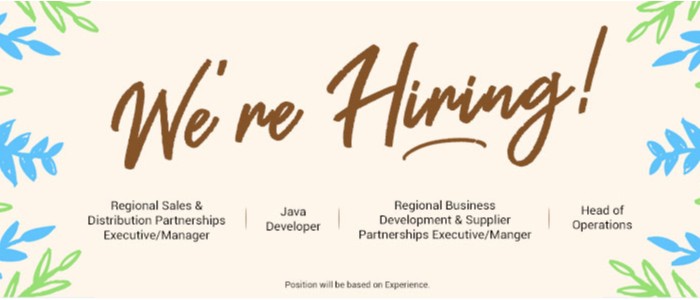 INDUSTRY
Full-stack Developer | Front-End Developers
JOB TYPE
SKILLS
html | css | javascript | api | angular
JOB DESCRIPTION
We are hiring!
You will be part of the Technology team.
JOB RESPONSIBILITY
Develop web user interfaces using Angular framework. 
Write tested and documented Typescript, HTML and CSS. 
Create features that are scalable, accessible and renders effectively across multiple browsers, operating systems, and device types (Desktop, mobile, tablet, etc.) 
Coordinate with back-end developers in development of RESTful APIs. 
Passionate about engineering principles like test driven development, clean code, and continuous delivery. 
Participating in design and code reviews to ensure best practices and high-quality code 
Gaining technical knowledge of software, hardware, and open source technology stacks 
JOB REQUIREMENT
Bachelor's Degree in Computer Science, Computer Engineering or similar.
Minimum of 1-year solid work experience in Angular 2+ application development.
Proficient in CSS, HTML, and writing cross-browser compatible code.
Knowledge of JavaScript MV-VM/MVC frameworks.
Good understanding of AJAX and JavaScript Dom manipulation techniques 
Must be able to work in a team environment.
Great interpersonal and communication skills.
Critical thinking and problem-solving skills
OVERVIEW
A distribution ticketing system for lifestyle, leisure and entertainment.
MISSION
GlobalTix is one of the leading players in the travel industry focusing on tours and activities. We are an open booking platform that provides one of the most attractive tours and activities to our consumers. We partner with different travel operators to provide a wide range of activities to our consumers.
CULTURE
We are a fun & friendly working environment.
BENEFIT
Join us on a mind-blowing journey in a travel tech environment. If travelling is your love, tech is your passion and dynamic is your second name, we would love to hear from you.