GM Finance Accounting Tax & Treasury

Remote Available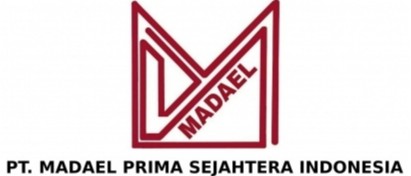 JOB TYPE
SKILLS
People management | IPO preparation | Leadership
JOB DESCRIPTION
Job description :
Act as General Manager for Finance, Accounting, Tax & Treasury Division, Inventory department including Pharmacy
Manage ±65 team members (including 2 Managers level) nationwide;
Report to CFO
Handle about 10 branches in Indonesia


JOB RESPONSIBILITY
Job Responsibility :
Responsible to develop business and financial strategies for organization, monitor goals and adjust policies to meet them, works closely with other General Managers to ascertain goals, and advises about staffing and other organizational resources
Monitoring work activity planning for finance & accounting team on daily basis, conduct coaching and mentoring on regular basis for finance & accounting team
Produce and provide proper P&L reports and advice management on investment (capex strategies)
JOB REQUIREMENT
Experience and requirement summary :
Min. Bachelor degree from Accounting / Finance, Master Degree is preferable;
Min. 7 years of Finance Accounting Tax Manager. Experience in Hospital / Clinic / Pharmacy / Medical Devices and public listed company is a must;
Must have experience on IPO preparation;
Must have experience dealing with well-known external finance & accounting auditor;
Must have experience building the corporate financial system from scratch;
Must have experience producing the accurate monthly / annually financial reports;
Must have a strong understanding of accounting principles, a strong cost systems background, and an excellent analytical skills;
Excellent communication in English both oral and written (Business level);
Strong leadership and people management
Willing to travel around Indonesia
WEBSITE
INDUSTRY
Business To Business
OVERVIEW
Our Specialties : Organization Restructuring, Strategic People Management, Training and Development, Coaching and Mentoring, Industrial Relations and Settlement of Disputes, Community Relations, Government Relations, Company Policies and Regulations, Collective Labor Agreement, Salary Structure, General Affairs and Office Management, Executive Search, and Organization Development
MISSION
We are here to support and work together with you through the strategic people management, organization and business development, effective and efficient administration system, and tactical business solutions, to ensure that your investment will be fruitful for all of stakeholders are involved in your business.
CULTURE
www.madaelconsult.com