Growth Marketer

Remote Available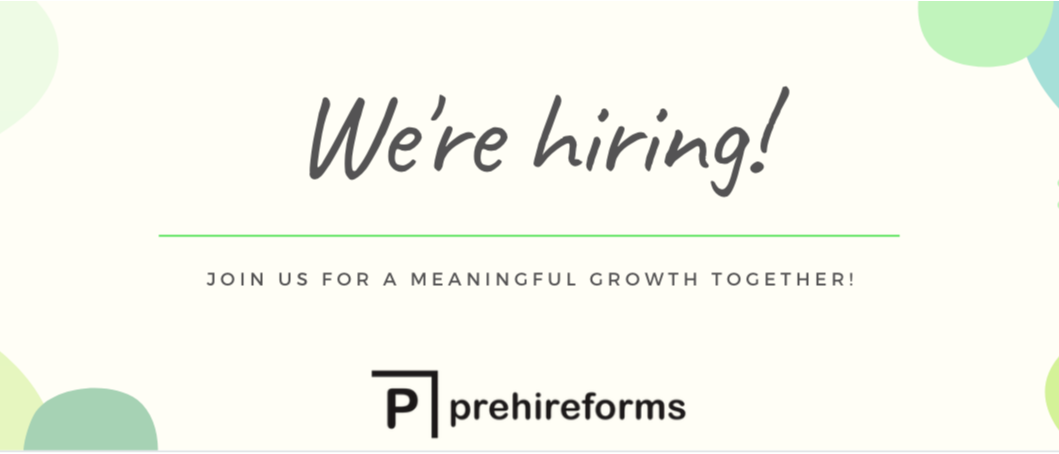 JOB TYPE
SKILLS
SEO | SEM | Content Marketing | A/B Test
JOB DESCRIPTION
This is an opportunity to work at a thriving, mission-driven company with a global reach. We are a company with 100+ employees and we offer the right candidate a tremendous opportunity to lead, innovate, and take on a high level of responsibility in a fast-paced, always-changing environment. The incumbent will report to the CEO and primarily be responsible to deliver scalable impacts through full-funnel demand generation, activation, and retention strategy. 
JOB RESPONSIBILITY
1) Design experiments and launch scrappy tests
You geek out on A/B tests, develop tactical campaign strategy, and drive executions that ultimately lead to site optimization and lead generation
2) Obsessed over customers prospecting
You design buyers' journey, establish a scalable nurturing system, capture demands and drive to profitability
3) Brand building aligning to Company's mission statement
Brand building through creative online and offline marketing initiatives and thought leadership across the Company
4) Build Go-to-Market opportunities
You collaborate with the leadership team to strategically scale overseas by identifying new growth channels and driving successful integrations and partnerships 
JOB REQUIREMENT
1) Proven track record in growth from past campaigns and solid project management skills; ability to lead and collaborate with cross-functional partners, prioritize high impact activities, and keep complex projects moving forward.
2) 5-7 years of progressive experience in B2B marketing with proven in-depth knowledge of technical SEO, SEM, and key algorithm including running paid social and paid search.
3) Proficient in English wrapped with superior communication skills and strong ability to produce magnetic content marketing such as product tutorials, articles, templates, and other content that generate leads.
4) Proficient with HTML, CSS, Google Analytics, Excel, CRM, and other social media and project management system. 
What makes you a great fit for this role?
1) Kind of a data-geek – you know how to dive deep into metrics and statistics to analyse the marketing funnels and strategically improve our approaches and methodologies.
2) Growth mindset – relentlessly seek opportunities to improve performance and exceed goals.
3) Product enthusiast - passion for the transformative power of technology for the good of the world.
4) Priorities can often change in a fast-paced environment – you can be self-motivated and have a sense of urgency while still thrive in ambiguity.
-----
To apply, please fill up our Prehireforms at: https://app.prehireforms.com/tada/growth-marketer
(Prehireforms is a candidate experience platform. This job ads is posted on behalf of the employer)
OVERVIEW
Hiring Right for Companies based on the right job fit.