Head of Customer Experience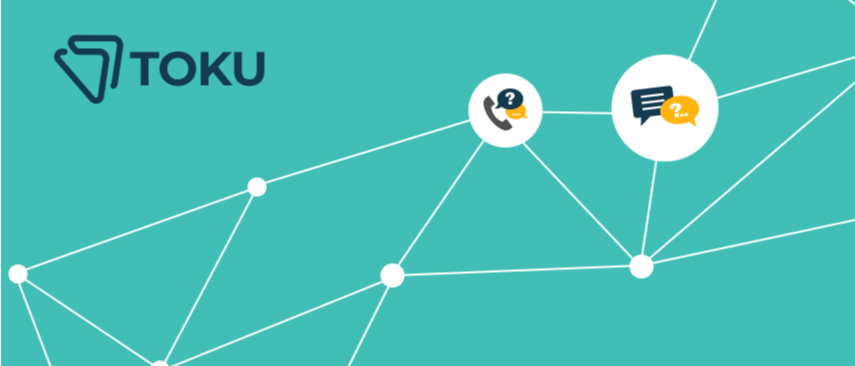 INDUSTRY
Corporate Support | Customer Service
JOB TYPE
SKILLS
customer experience
JOB DESCRIPTION
Head of Customer Experience
Toku's mission is to help companies engage with their customers efficiently. We have helped companies move all the voice communications to the cloud and recently embarked on creating products that help companies keep engaging with their customers no matter where their employees are working from. 
Toku is currently getting into a scale-up mode. We want to continue creating momentum for our products in the APAC regions and helping customers with their communications needs. As we build the Customer Experience foundation, we are looking for an experienced Head of Customer Experience who can help with tasks related to concurrency, performance optimization and real time processing. Want to be part of our journey? 
This role is open to those already based in Singapore or Metro Manila. 
What would you be doing?
You would be reporting to the CEO. As the Head of Customer Experience, you will lead the customer success that ensures our customers gain maximum value from our products and a customer support team that helps enterprise clients solve their issues.  
Ultimately, you will own the end-to-end customer experience since they become a client, which includes managing on-boarding, implementation, training, increasing adoption, ensuring retention, and high levels of customer satisfaction. 
You'll be a key voice for the customer within the business, creating visibility into emerging challenges, continually optimizing our team and processes, and managing a high performing team. 
JOB RESPONSIBILITY
What would you be responsible for:
Implement and maintain an excellent level of customer service for Toku's growing clientele in CPaaS, UCaaS, and CCaaS use-cases. 
Conduct regular account reviews & check-ins with emerging accounts, driving feature usage and helping the customer maximize value from their Toku solutions. 
Collaborate with marketing to create both people-centric and technology-centric processes for customer engagement. 
Drive higher product usage and engagement, supporting more successful outcomes 
Identify customer growth opportunities and shape the programmes to increase business value 
Take a hands-on role resolving problems for key clients, managing at both the account and final escalation path levels. 
Manage a Philippines-based support team. 
Define, document, and implement processes to improve the team's efficiency, morale, and SLA fulfilment. 
Create and maintain regular management KPI reporting and commentary along key support metrics to drive visibility and action across the business. 
Be a key voice for the customer with Toku's internal stakeholders. 
Become a subject matter expert in Toku's full suite of B2B communication services. 
Key KPI will include account retention, CSAT, NPS, feature adoption, SLA metrics. 
JOB REQUIREMENT
We would love to hear from you if you have:
Has 5+ years of demonstrated experience in building, developing, and managing a B2B SaaS Customer Experience function which delivered high satisfaction
Has experience in leading customer-facing organisations in SaaS and B2B environments.
Have strong leadership, communication, and organisation capabilities. Able to recruit, manage and retain a high-performance support team.
Be an excellent communicator, able to persuade & influence at C-Level.
Proven experience leading customer success, account management or professional services through growth.
Be intimately familiar with best practices in structuring support teams (e.g. triage, escalation paths, monitoring) and supporting technologies (we use FreshService).
What would you get?
Flexible working locations
Training and Development
Discretionary Yearly Bonus & Salary Review
Healthcare Coverage based on location
20 days Paid Annual Leave (excluding Bank holidays)
If you are keen to work in a start-up growing at an accelerated speed, and you think you tick most of the requirements, come join us!
WEBSITE
INDUSTRY
Business To Business
OVERVIEW
Toku is a leading cloud communications provider in APAC, headquartered in Singapore. We enable companies to streamline their workflow and improve customer experiences by simplifying the process of moving to the cloud. From small businesses to large corporations, we're proud to enable growth by boosting efficiency.
MISSION
Boost efficiency & enhance customer experiences​ with smart communications
CULTURE
Boost efficiency & enhance customer experiences​ with smart communications-
BENEFIT
Boost efficiency & enhance customer experiences​ with smart communications