Head of Marketing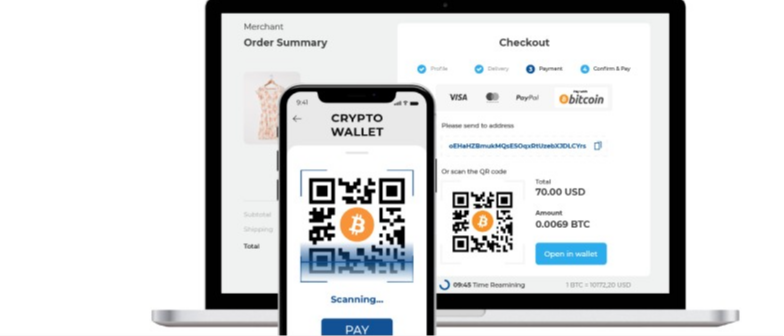 INDUSTRY
Business Development | Marketing
JOB TYPE
SKILLS
Payments | Marketing Strategy
JOB DESCRIPTION
Triple A is a crypto payment gateway based in Singapore.
We are a bunch of energetic young peoples who wants to make a wave in the digital assets' world. Our team made up from diverse go-getters who are never afraid to get our hands on in order to make an impact in the crypto space. Under the guidance of our Founder who has in-depth knowledge in the payment remittance world, our team is expanding.
We are searching for an experienced and self-driven Head of Marketing to develop our marketing strategy! As a Head of Marketing, you will mainly be responsible for developing and implementing new marketing strategies and tactics.
JOB RESPONSIBILITY
Duties and responsibilities:
Develop and execute a robust and comprehensive customer-centric marketing strategy
Lead marketing efforts with focus on growing revenue
Review and manage content marketing strategy
Determine KPIs for marketing department
Track KPIs on a regular basis and present reports
Work with sales and business development teams to generate new sales target
Use data and reports to make evidence-based decisions
Analyze company's marketing strategy and suggest improvements
Stay up to date with the latest technology
Stay up to date with the latest best practices
Attend marketing conferences and educational programs
Design, plan and execute effective marketing campaigns
JOB REQUIREMENT
Requirements and qualifications:
3 years' experience in marketing in a B2B environment, ideally in Payment
Understanding of the start-ups ecosystem and the tech scene
Self-motivated, pro-active and enthusiastic, while also maintaining a very "hands-on" approach
Being customer-centric
Hands on experience with CRM and SEO tools like Google Analytics, Google Adwords, HubSpot etc.
Regularly produce and present reports
Excellent organizational and time management skills
Good communication and interpersonal skills
Excellent presentation skills
MA in Marketing, Management or similar relevant field
Additional marketing certifications are a plus
WEBSITE
INDUSTRY
Financial Services and Products
OVERVIEW
TripleA allows online and offline businesses to accept cryptocurrency payments with zero price volatility risk by converting it to local currencies in real-time.
With its easy setup, its highly competitive exchange rate and its no-chargebacks payment system, TripleA helps businesses to increase their revenue by accessing the growing cryptocurrency users (150m+) community from all over the world.
Founded in 2017 in Singapore by Eric Barbier, a repeat entrepreneur in mobile, payment and FinTech, TripleA is regulated by MAS (Singapore Central Bank) and complies with the highest international standards for AML and KYC. The company currently operates in Singapore, Hong Kong and Europe and is quickly expanding worldwide.
MISSION
TripleA mission is to partner with business in growing their revenue by offering a seamless cryptocurrency payment solutions.
CULTURE
In TripleA, we practised open communication. From CEO to the newly employed employees, all of us has equal standing in communication. Employees are encouraged to speak up and healthy conflict is encouraged. We are not afraid of failure. We get our hands on and work effectively to achieve our objectives.
BENEFIT
TripleA is on the path to change the payments world. With the wider spread of cryptocurrency knowledge and acceptance of it by the world, cryptocurrency is going to dominate the future of payments. By joining TripleA, you will be among the first embarking on this new financial landscape.