Head of People & Culture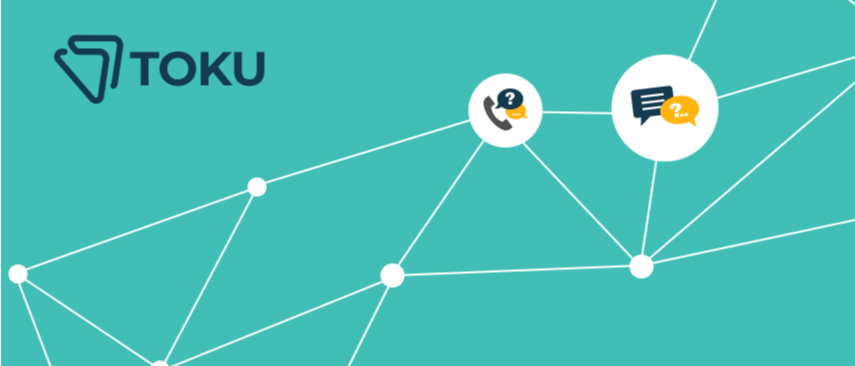 JOB DESCRIPTION
Head of People & Culture
Toku's mission is to help companies engage with their customers efficiently. We have helped companies move all the voice communications to the cloud and recently embarked on creating products that help companies keep engaging with their customers no matter where their employees are working from.
Toku is currently getting into a scale-up mode. We want to continue creating momentum for our products in the APAC regions and helping customers with their communications needs. As we build the People & Culture department, we are looking for an experienced Head of People & Culture who can build and lead the People & Culture team. Want to be part of our journey?
What would you be doing?
You will report to our CEO. This role is responsible for the effective and efficient running of the People & Culture Department. This person requires to apply business and financial knowledge of the organisation, advise senior business leaders on People & Culture matters and the relevant impact to the organisation. Driving the culture of the organisation by championing organisational values and cultivating the desired culture of the organisation with other senior business leaders and stakeholders. Have a sound understanding of the external environment impacting the organisation and provides strategic foresight and people insights to offer innovative solutions in solving organisational issues.
JOB RESPONSIBILITY
Building the People & Culture Team from ground up from recruitment to people operation.
Develop a recruitment strategy to ensure quality candidates are acquired at an efficient rate.
Improving and developing the employee experience initiative, ensuring the employee satisfaction is up to standard.
Advise senior business leaders and stakeholders on the design of the organisation structure to enable business strategy and support the business objectives aligning to the organisation's vision, mission, and goals.
Identify and assess an organisation's current and future core capabilities required to deliver against business strategy in a competitive operating environment and changing business landscape and economic conditions.
Evaluate impact of policies and programmes on workforce performance taking into consideration of the priorities, industry, size, and complexity of the organisation as well as risks, costs, and benefits to the organisation.
Champion organisational values and cultivate desired culture with other senior business leaders and stakeholders.
Identify strategies for managing and resolving organisational challenges in the areas of ethics, culture, and performance.
Lead HR transformation programmes in pursuit of optimised workforce, HR technology and operational excellence in the delivery of HR services.
Provide strategic direction for People & Culture function and initiatives based on insights derived from business performance metrics, people metrics, and external industry benchmark data.
JOB REQUIREMENT
We would love to hear from you if you have:
Have at least 5-10 years of working experience in HR or People Operations;
Bachelor/Master's degree in human resources, strategic management, business administration, or a related field.
Sound knowledge of labour laws (local/APAC) and HR functions.
Strong leadership and interpersonal skills with excellent problem-solving and analytical skills.
The ability to engage with personnel at all levels of employment.
Strong planning and organizational skills.
Experience with O365, Confluence, Sapling, Recruitee is an advantage.
Senior professional in human resources (SPHR) certificate, human resource information professional (HRIP) certificate or similar may be advantageous.
If you would love to experience working in a start-up growing at an accelerated speed, and you think you tick most of the requirements, come join us!
What would you get?
· Flexible working locations
· Training and Development
· Discretionary Yearly Bonus & Salary Review
· Healthcare Coverage based on location
· 20 days Paid Annual Leave (excluding Bank holidays)
WEBSITE
INDUSTRY
Business To Business
OVERVIEW
Toku is a leading cloud communications provider in APAC, headquartered in Singapore. We enable companies to streamline their workflow and improve customer experiences by simplifying the process of moving to the cloud. From small businesses to large corporations, we're proud to enable growth by boosting efficiency.
MISSION
Boost efficiency & enhance customer experiences​ with smart communications
CULTURE
Boost efficiency & enhance customer experiences​ with smart communications-
BENEFIT
Boost efficiency & enhance customer experiences​ with smart communications