Human Resources Manager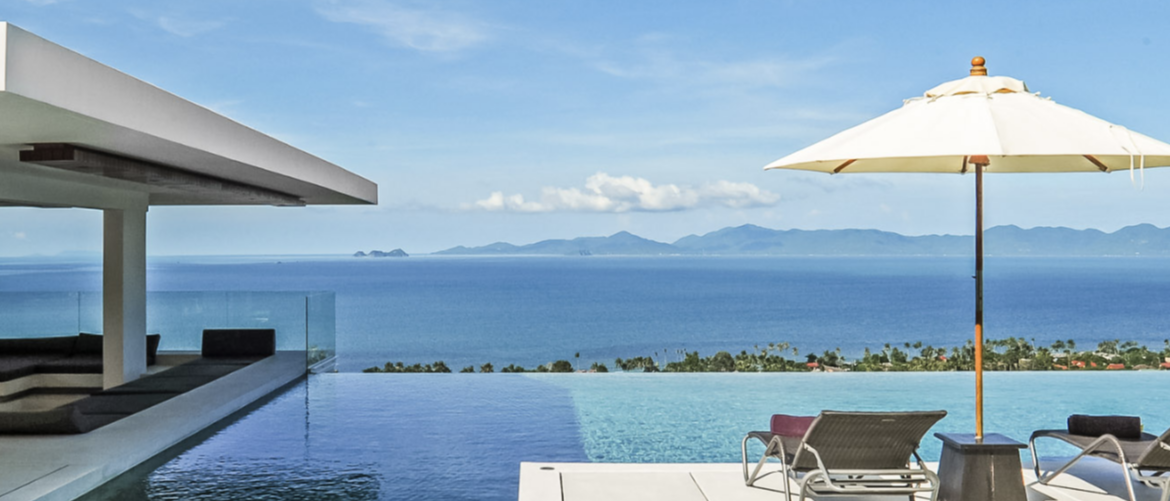 INDUSTRY
Corporate Support | Public Relations | Others
JOB TYPE
SKILLS
MS Office | Leadership | Knowledge on federal employment guidelines in Thailand | Administration Skills | Attention to detail | Strong Communication Skills | Interpersonal Skills | Ability to work with minimum supervision | Strong team player
JOB DESCRIPTION
Welcome to Asia-Pacific's leading luxury villa booking portal and villa manager!
The Luxe Nomad was founded on a simple belief: that booking a luxury villa should be easy.
With now 50 villas in Thailand and over 35 villas in Bali; we are looking for a HR Manager to join our team in Samui.
In this role, you will be responsible for managing and overseeing the personnel department within the organization in Thailand including screening and interviewing applicants, preparing payroll, orientate new employees, administrate employee benefit programs, personnel policies and regulatory compliance.
JOB RESPONSIBILITY
·      Working closely with all departments, assisting line managers to understand and implement human resource related policies and procedures.
·      Manage payroll issues, maintain employee records, complete and record insurance and other programs offered to employees
·      Coordinate recruitment campaigns (including arrangement of job adverts, participate in selection process, process reference requests, prepare offer letters and employment contract and notify unsuccessful candidates)
·      Developing HR planning strategies with line managers, which consider immediate and long-term staff requirements in terms of numbers and skill levels.
·      Involving in retraining or training new employees
·      Developing policies on key criteria such as working conditions, performance management, equal opportunities, disciplinary procedures and absence management;
·      Ensuring all record keeping regarding workman's compensation, health and medical insurance, and other state and government regulations
·      Provide on-site counselling or even specialized programs for additions or crisis intervention counselling or services.
·      Interpreting and advising on employment legislation and handling employee grievances
·      Ensure all associated payroll paperwork, including new start and leaver records are processed, submitted and stored accordingly
·      Calculate and manage annual leave entitlement for employees
·      Proactive and active engagement in staff welfare activities
·      Other HR Business Partnering activities as assigned
JOB REQUIREMENT
·      Must be aware of local, state and federal employment guidelines in Thailand.
·      Diploma in Human Resource/Business Administration or related fields
·      Minimum 3-5 years' of experience in Human Resource
·      Ability to lead a manager, prior experience preferred.
·      Strong knowledge of Ms Office including Word, Excel, Power point and Outlook
·      Proficient in writing skills
·      Manage discreet information with care
·      Willing to participate in learning environment
·      Excellent interpersonal skills, pleasant disposition and positive attitude
WEBSITE
INDUSTRY
Travel and Transportation
OVERVIEW
The Luxe Nomad is Asia-Pacific's leading luxury villa booking portal and management company. With 85+ exclusively managed villas across Bali, Koh Samui and Phuket, as well as a carefully curated collection of properties in the region, we welcome travellers to explore the world in style.
Our mission is to champion, inspire and enable our guests to travel well. We take pride in our attention to detail, our focus on great service, and building personal connections with our guests. By taking the guesswork out of your holiday, we invite you to "Dream a little. Travel a lot."
MISSION
To establish The Luxe Nomad as Asia-Pacific's leading luxury villa manager, creating a brand of villas synonymous with the most exceptional stay possible.
CULTURE
Above and Beyond! Or best described as: "A team is more than the sum of its parts, but it can not stand if it is not united. The team as a whole must work together to create something big, beautiful and wholly authentic - to be something different and unexpected. We work hard and play together to be the best in the business for our customers and ourselves."
BENEFIT
We are a fast growing innovative company that has offices in Singapore, Malaysia, Samui, Phuket, Bali and the Philippines! Come join a supportive, fun team who always goes above and beyond.