Internship Program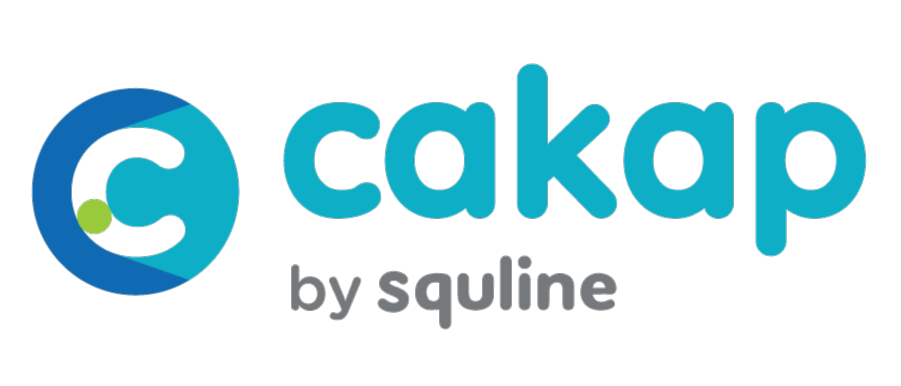 SALARY
1000000 - 1500000 IDR
INDUSTRY
Customer Service | Design | Marketing | UI/UX | Full-stack Developer | Front-End Developers | Editorial | Others
JOB TYPE
SKILLS
copy writer | telemarketing | search engine optimizer | ui/ux | social media | marketing | customer service
JOB DESCRIPTION
Hi!
PT. Cerdas Digital Nusantara
We are delightly to open the internship program for position belows:
1. Student Successor
2. Copy Writer
3. Graphic Designer
4. SEO
5. UI/UX
6. Social Media
7. IT Support
JOB RESPONSIBILITY
As a Student Successor, your roles are:
Help students recognize and achieve their educational goals.
Telemarketing
As a Graphic Designer, your roles are:
Prepare rough drafts and present ideas
Develop illustrations, logos and other designs using software or by hand
Use the appropriate colors and layouts for each graphic
Work with copywriters and VP Marketing to produce final design
As a SEO, your roles are:
Reviewing and analyzing sites for areas that can be improved and optimized
Identifying powerful keywords to drive the most valuable traffic
Writing powerful calls-to-action to convert visitors
Filling websites and other content with effective keywords
Writing effective SEO content for blogs, websites and social media accounts.
Compiling and presenting SEO guidelines
As Copy Writer, your roles are:
Write high-engagement social media content that reflects our brand's voice
Collaborate with Marketing, PR and Customer experience to develop a variety of content marketing materials
Produce error-free content that adheres to the company's style guidelines
Interpret creative direction and adapt points from creative briefs into persuasive copy concepts
Simultaneously manage multiple projects with short deadlines
Propose copy concepts and present underlying strategic thinking to business leaders
As Social Media, your roles are:
Build and execute social media strategy through competitive research, platform determination, benchmarking, messaging and audience identification
Generate, edit, publish and share daily content (original text, images, video or HTML) that builds meaningful connections and encourages community members to take action
Set up and optimize company pages within each platform to increase the visibility of company's social content
Moderate all user-generated content in line with the moderation policy for each community
Create editorial calendars and syndication schedules
As IT Support, your roles are:
Installation & configuration of a company's computer hardware operating systems and applications.
Maintenance and monitoring of computer networks and systems.
Logging the queries of customers and employees.
Analysis of call logs in order to discover any underlying issues or trends.
Diagnosing and solving hardware or software faults.
Testing and evaluating new technology.
Performing electrical safety checks on the company's computer equipment.
As UI/UX Designer, your roles are:
Gathering and evaluating user requirements, in collaboration with product managers and engineers
Illustrating design ideas using storyboards, process flows and sitemaps
Designing graphic user interface elements, like menus, tabs and widgets
Build page navigation buttons and search fields
Develop UI mock-ups and prototypes that clearly illustrate how sites function and look like
Create original graphic designs (e.g. images, sketches and tables)
Prepare and present rough drafts to internal teams and key stakeholders
Identify and troubleshoot UX problems (e.g. responsiveness)
Conduct layout adjustments based on user feedback
Adhere to style standards on fonts, colors and images
JOB REQUIREMENT
Requirement for all those posted jobs are:
Good Communication Skill
Fluent in English
Expert in Microsoft Office
Good in Administration
High target oriented
Multitasking
Good Organizer
For SEO, Graphic Design, Copy Writer, Social Media, UI/UX position, please submit with your portfolio
OVERVIEW
At Cakap by Squline, our simple motto in achieving success is "Nothing but the best!". That's why we believe that our team members have to be young aspiring talents who dare to dream big and would want to go that extra miles to achieve what they believe in. We have faith in hard work amidst a fun welcoming atmosphere and a constant thirst for perfection at every level with a no-compromise attitude. If you are the creative perfectionist we need, let us know, because we'd love to welcome you in our family.
MISSION
Menjadi pemimpin pembelajaran bahasa online di Indonesia dengan memberikan pendidikan berkualitas tinggi yang mudah diakses, diterima dan terjangkau
CULTURE
At CAKAP, our secret to success is the simple motto: "Nothing but the best!" To maintain this, we have in our team/family such aspiring talents who dare to dream, and believe in their original best.
We believe in hard work amidst a fun atmosphere, and a constant thirst for perfection at every level with a no-compromise attitude. If you are the creative perfectionist we need, let us find you! Simply Post Your Resume