IT Consultant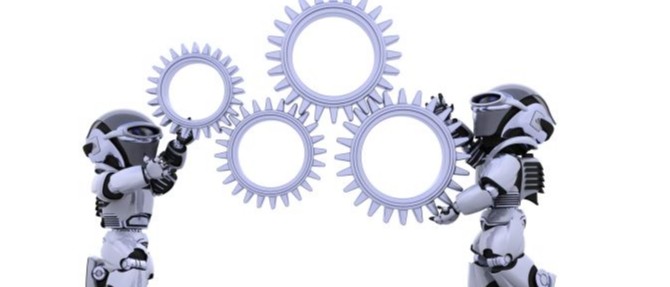 SALARY
Negotiated
Profit Sharing
INDUSTRY
Design | Technical Support | Full-stack Developer | Front-End Developers | Back-End Developers | Project Management | System Software Analyst
JOB TYPE
SKILLS
Software Development | Analysis | Problem Solving | Process Design | Communication | Object-Oriented Programming
JOB DESCRIPTION
Are you passionate about technology and loves programming? Enjoy meeting people, thinking on your feet to solve business challenges?
​BioQuest Advisory is at the exciting phase of our growth across APAC region and is looking for talented IT Consultants who are passionate about emerging technology to be part of the journey.
The role
You would be trained in emerging technologies and be part of our business & technology advisory team to provide IT consulting services to our clients.
You would work within the project team to partner our clients on an end-to-end project journey including user workshops, system analysis & design to development, testing and go-live support.
Each project is uniquely customized to our client's requirements. Your work-scope is not static but dynamic according to each project's requirements. Consulting is an exciting and dynamic career with good exposure across industries, technologies, business practices and opportunities to work with a diverse groups of subject experts and clients.
JOB RESPONSIBILITY
A day in the life of our IT Consultants
·        Engaging users for user requirements gathering
·        Provide advisory on system design best practice and work with users to derive the final system design
·        Prepare system design documentation and do design walkthrough with users
·        Develop system according to user requirements, frequently engaging users for clarifications
·        Work with users to prepare test scripts and cases
·        Conduct UAT with users and ensure issues identified are resolved
·        Prepare for system go-live and support
JOB REQUIREMENT
Your profile
·        Degree in Information Technology or any other discipline with good programming training
·        Preferably 1 year of experience programming preferably in .Net Framework (vb.NET, C#) and good understanding of Object Oriented Programming (OOP), Academic projects included
·        Familiar with writing system documentation (system design, detail design, test plans, test execution)
·        Passionate about programming and a career in consulting
·        Strong analytical and problem-solving skills
·        Good communicator, able to think-on-your-feet, have a customer service attitude
·        Enjoy working in a team and is a good team player
INDUSTRY
Enterprise Software
OVERVIEW
We are a business & tech advisory firm working with corporate clients across APAC to leverage on new technologies for business performance.
We are HQ in Singapore and have offices in Kuala Lumpur, Hong Kong and Shanghai. Our team is dynamic and collaborative and we are looking for like minded professionals to join our team.
MISSION
To be an effective long term partner of our clients in their strategic technology transformation journey.
CULTURE
Work hard, play hard!
We value honesty, integrity, trust, hardwork and team collaboration
BENEFIT
At BioQuest, we value collaboration, teamwork and knowledge transfers. Our culture is friendly and supportive with a strong emphasis on ethics, diversity and inclusiveness.
As you grow with our firm, you would be able to leverage on your expertise to help transform our clients' business and gain experience for your personal professional development. We are committed to providing career advancement opportunities and coaching to grow our talents.
We are an equal opportunity employer.