IT Security Engineer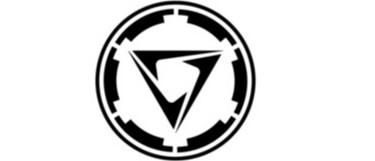 INDUSTRY
Technical Support | Software-system Administrator | Hardware System Administrator | Project Management
JOB TYPE
SKILLS
Python | Linux & Windows Operating Systems | AWS cloud services
JOB DESCRIPTION
Implementation of IT security architecture and platforms in a cloud environment which may include access control solutions, identity and access management platforms, data protection technologies, anti-malware, vulnerability management, security monitoring and compliance tools.
Support the development and maintenance of enterprise IT security policies, standards, methodologies and best practices for security management to ensure IT systems are designed with due considerations for security.
Conduct regular security analysis such as penetration and platform security vulnerability scanning to prevent internal and external security incidents and attacks.
Perform security review of cloud environment and IT systems to ensure compliance with MAS policies and standards
Lead in the responses to cyber incidents and assist in remediation efforts in a 24x7x365 mode of operation.
Stay current on the latest threats and vulnerabilities to ensure the cyber defences and processes of the organisation are up to date.
JOB RESPONSIBILITY
Responsible for establishing and implementing 

security

 solutions that can protect Company's security across a mix of cloud and on-premises.

Desired personal traits include strong people skills, be collaborative and a can-do mindset.
JOB REQUIREMENT
Tertiary Education in Engineering or Computer Science
Bilingual in English and Chinese preferred
3 or more years of working experience in cyber security and risks in cloud ecosystems like AW
Strong technical skills, which may include experience with Linux and Windows operating systems, scripting languages like Python, and cloud ecosystems like AWS
Relevant certifications in cloud, networking or cyber security, e.g. AWS, CISSP, CISM, CISA preferred
Knowledge of DevOps techniques and Agile practices preferred.
Must have good interpersonal communication skills (written and oral)
Highly analytical and able to work independently
Good strategic thinking, quantitative analysis, collaboration, problem solving, judgment, decision-making skills
INDUSTRY
Financial Services and Products
OVERVIEW
Cyberdyne Tech Exchange ("CTX") is a Singapore digital asset exchange where qualified issuers and investors can issue and trade asset-backed security tokens. These security tokens are backed by curated investment grade assets such as artwork, diamonds, real estate and equity securities.
Our platform offers a complete suite of services that include primary issuance, trading and settlement, as well as custody services.
MISSION
A full-service regulated digital asset exchange for the digital economy in Singapore. For the savvy issuers and discerning investors.
CULTURE
We strive to foster a work environment that is passionate, collaborative and innovative.