Legal, Compliance, And AML - CTF (Supervisor)

Remote Available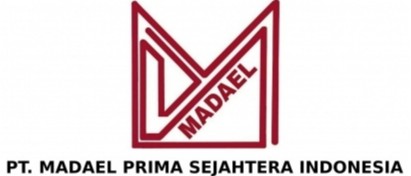 INDUSTRY
Analytics | Others
JOB TYPE
SKILLS
Negotiation | communication | AML-CTF knowledge | Compliance | Law
JOB DESCRIPTION
Job Description :
To draft, review and modify legal instruments in order to assist and support the Company's business activities.
To conduct review, and providing legal advice for potential business transactions with prospecting Clients, as well as assessing the legal implications that needs to be highlighted;
To prepare Confidentiality and Non-Disclosure Agreement with Client, Supplier or any other Parties;
To establish and review legal, compliance, aml-cft, and audit committee related policies and guidelines, as well as ensure that they are in-line with the prevailing laws and regulations;
Lease with the audit committee in regard to audit issues and/or reports


JOB RESPONSIBILITY
Job Responsibility :
Handle of changes in the company's deed/articles of association of the company, as well as ensuring the extension of the legalities of the company;
Handle courts cases on behalf of Company, both directly representing or cooperate with the Lawyers;
Handle compliance related reports to the regulator and/or government institution, including but not limited to GCG report, audit committee evaluation report, aml-cft report etc
To communicate and cooperate with the regulator for the implementation of regulations and continuously be updated with the new regulations and advise the management accordingly, as well as socialize such regulations to all the employees;
AML-CFT Function (Advisory, Regulation, CDD, KYC, Sanction and etc.)
JOB REQUIREMENT
Job Requirements :
Minimum Bachelor Degree (S1), major in Law
2 years experience as Legal, and/or Compliance in B to B transaction at Banking, Leasing or Multi finance company
Should possess competent knowledge of several matters such as: Contract Law, Administrative Law, Legal Drafting, Labor Law, and Compliance are preferred
Good knowledge in Government Regulation, OJK, etc
Good Communication skill and negotiation
Fluent in written and spoken English
Building positive working relationship
WEBSITE
INDUSTRY
Business To Business
OVERVIEW
Our Specialties : Organization Restructuring, Strategic People Management, Training and Development, Coaching and Mentoring, Industrial Relations and Settlement of Disputes, Community Relations, Government Relations, Company Policies and Regulations, Collective Labor Agreement, Salary Structure, General Affairs and Office Management, Executive Search, and Organization Development
MISSION
We are here to support and work together with you through the strategic people management, organization and business development, effective and efficient administration system, and tactical business solutions, to ensure that your investment will be fruitful for all of stakeholders are involved in your business.
CULTURE
www.madaelconsult.com