Management Trainee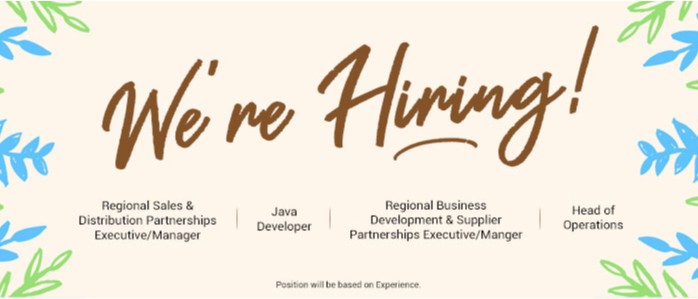 INDUSTRY
Analytics | Business Development | Corporate Support | Others
JOB TYPE
SKILLS
• Good organisational skills
JOB DESCRIPTION
We are looking for a high-energy and tech savvy Management Trainee (ideally fresh grad to 2-3 years' experience) to join the CEO office.
You should be enthusiastic and willing to challenge yourself to work across a breadth of projects.
More importantly, you must have the passion to be immersed in the travel industry.
JOB RESPONSIBILITY
Your duties will include but are not limited to the following:
·      Support business operations and development
·      Drive implementation and improvement to the work processes
·      Support the ongoing refinement of system specifications
·      Project management and coordination
·      Support key projects and cross-department initiatives
·      Perform ad hoc duties as assigned by Management
JOB REQUIREMENT
·      Diploma/Degree
·      Good organisational skills
·      Responsible team player with good communication and interpersonal skills
·      Keen and willing to learn
·      Able to adapt to changes in a fast-paced environment
·      No experience is required – training will be provided
OVERVIEW
A distribution ticketing system for lifestyle, leisure and entertainment.
MISSION
GlobalTix is one of the leading players in the travel industry focusing on tours and activities. We are an open booking platform that provides one of the most attractive tours and activities to our consumers. We partner with different travel operators to provide a wide range of activities to our consumers.
CULTURE
We are a fun & friendly working environment.
BENEFIT
Join us on a mind-blowing journey in a travel tech environment. If travelling is your love, tech is your passion and dynamic is your second name, we would love to hear from you.