Manager, Regional Commercial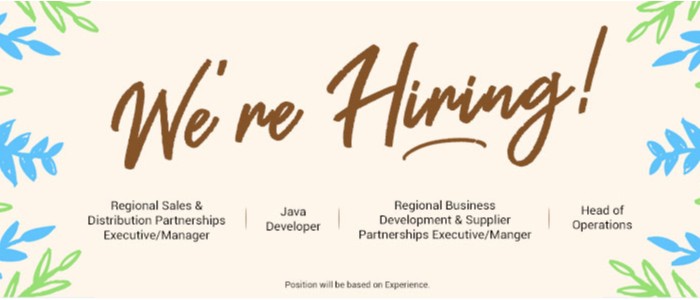 INDUSTRY
Business Development
JOB TYPE
SKILLS
sales negotiation | business development | customer engagement | b2b
JOB DESCRIPTION
We are a fast-growing company looking for a self-starter, motivated Regional Commercial Manager based in Singapore responsible for cultivating, maintaining and increasing market share by satisfying market demands in a challenging and competitive environment. Responsible for leading the aggressive development and implementation of business development strategies and tactics with the objective of merchants, suppliers and product owners to come on-board GlobalTix. 
JOB RESPONSIBILITY
Business Development & Supplier Partnership
Leads global contracts negotiation in relations to contract and commercial matters such as contracting of rates, special offers, allocation, release periods, overrides, terms & conditions for attraction tickets.
Responsible in re-contracting of existing agreements.
Reviews and analyzes new products/services at all the agents/guest touch points and determines feasibility of potential business partnership opportunities and relationships.
Manages the development and launch of new product offerings.
Manages content uploading not limited to product details, terms & conditions and order fulfilment process.
Develops and delivers internal presentations and communications to keep internal teams up to date on all Product Development matters.
Analyzing the product of different competitors to ensure our best conditions in the market.
Analyzing weekly product/sales reports to identify market trends and growth opportunities.
Analyzing opportunities for opening of new destinations and product development.
Generate additional revenue through Incentive Contracts with Suppliers.
Prepare and deliver presentations/proposals to prospective suppliers with a successful closing rate.
Work closely with internal stakeholders and subject matters experts to deliver a seamless solution for the suppliers.
Responsible for achievement of given targets.
Travel Agent Sales & Distribution
Combing the markets; researching and fully developing market segment targets; development and execution of sales campaigns, and industry interaction.
Primary external responsibility is to promote travel products via GlobalTix system to travel agents worldwide.
Maintains positive and cooperative relationships with key decision makers in the travel agencies on coordinated sales efforts.
Collaborate on strategic planning with internal staff to establish departmental goals, develop sales materials, branding and promotions to increase sales.
Represents GlobalTix locally and out-of-town with a primary sales focus of potential outbound travel agents
Contacts prospective travel agents to initiate sales efforts.
Ensures that sales efforts are progressing and meeting goals, targets, etc.
Attends and participates in trade shows, industry meetings, sales efforts, bid presentations, and sales calls to promote GlobalTix as a system platform to gain access to more than 80K products.
Develops and conducts personal marketing and promotional visits to potential clients and makes presentations in bidding on groups.
JOB REQUIREMENT
Candidate must possess at least Diploma/Advanced/Higher/Graduate Diploma in Business/Hospitality/Tourism or equivalent.
·At least 1 Year(s) of working experience in the related field is required for this position. Senior position will be considered based on experience.
 Strong desire for tourism sales with focus on career and industry growth
Must possess the ability to work in a fast-paced work environment.
Must be well organized with the ability to prioritize and handle multiple assignments and be willing to get involved in projects with varying degrees of difficulty.
Ability demonstrate exceptional skills in sales, customer relations, communications, and problem solving.
Ability to work independently, exercising good judgment, and initiative.
Candidate with tourism experience will have an added advantage.
Excellent verbal and written communication skills in English and Chinese.
Required Skill(s): Account Management, Sales Negotiation, Client Engagement Skills, Analytical Thinking.
Task-Oriented, Independent and Sales-Driven.
OVERVIEW
A distribution ticketing system for lifestyle, leisure and entertainment.
MISSION
GlobalTix is one of the leading players in the travel industry focusing on tours and activities. We are an open booking platform that provides one of the most attractive tours and activities to our consumers. We partner with different travel operators to provide a wide range of activities to our consumers.
CULTURE
We are a fun & friendly working environment.
BENEFIT
Join us on a mind-blowing journey in a travel tech environment. If travelling is your love, tech is your passion and dynamic is your second name, we would love to hear from you.