Marketing Executive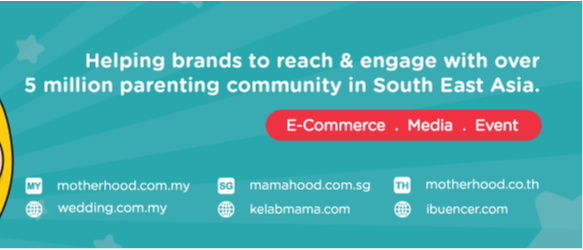 SKILLS
marketing | partnership | influencer management | loyalty program | reward program | offline marketing
JOB DESCRIPTION
You will play marketing role and champion the growth of customer acquisition, retention & branding for a network of fast growing parenting platforms & influencer community (Motherhood.com.my, Kelabmama.com, Ibuencer.com). This is an opportunity for you to work with colleagues in a dynamic environment whereby you shall have full responsibility of tasks assigned to achieve tremendous career path as a marketer.
JOB RESPONSIBILITY
- Responsible in collecting data and supporting offline marketing campaign execution. 
- Assist in promotional activities (marketing collateral ideation, creation & production).
- Help in organising marketing events.
- Manage loyalty & reward program.
- Manage influencer community program.
JOB REQUIREMENT
- Passionate about the work.
- Positive attitude and flexible personality.
- Able to speak and write in English & Malay.
- Able to work on your own and as well as with the team.
- Basic computer knowledge.
OVERVIEW
Nuren Group is a fast-growing regional technology company, with presence in Malaysia, Singapore and Thailand. We manage a series of parenting platforms that targets female audiences across South East Asia. Our products include Motherhood, Kelabmama, Wedding and Ibuencer.
MISSION
We are a passionate team with BIG dream. We are scaling our business to cater for regional expansion, and we welcome talents to join our growing family. Read more about us: http://www.nurengroup.com/newsroom.html.
CULTURE
We are voted Top 1000 sites in Malaysia & we are EXPANDING! We are seeking young & dynamic people to join our lovely team. And no, you don't need to be a Malaysian to apply. But you do need to have the right attitude to learn, innovate and most importantly, passionate about what we do - e-commerce, media & event! We have roles to fit every professions - sales, marketing, technology, digital, designer, editorial, project manager, customer service and more. So get in touch!
BENEFIT
Get paid to work & have fun!
Happiness is the new productivity.
Flat organization & we hate politics.
Monthly mini team bonding activities.
Plenty of snacks. Yes, all day long.
Your medical is taken care of.
Flexi & casual everyday.
Birthday is your holiday!