Marketing Intern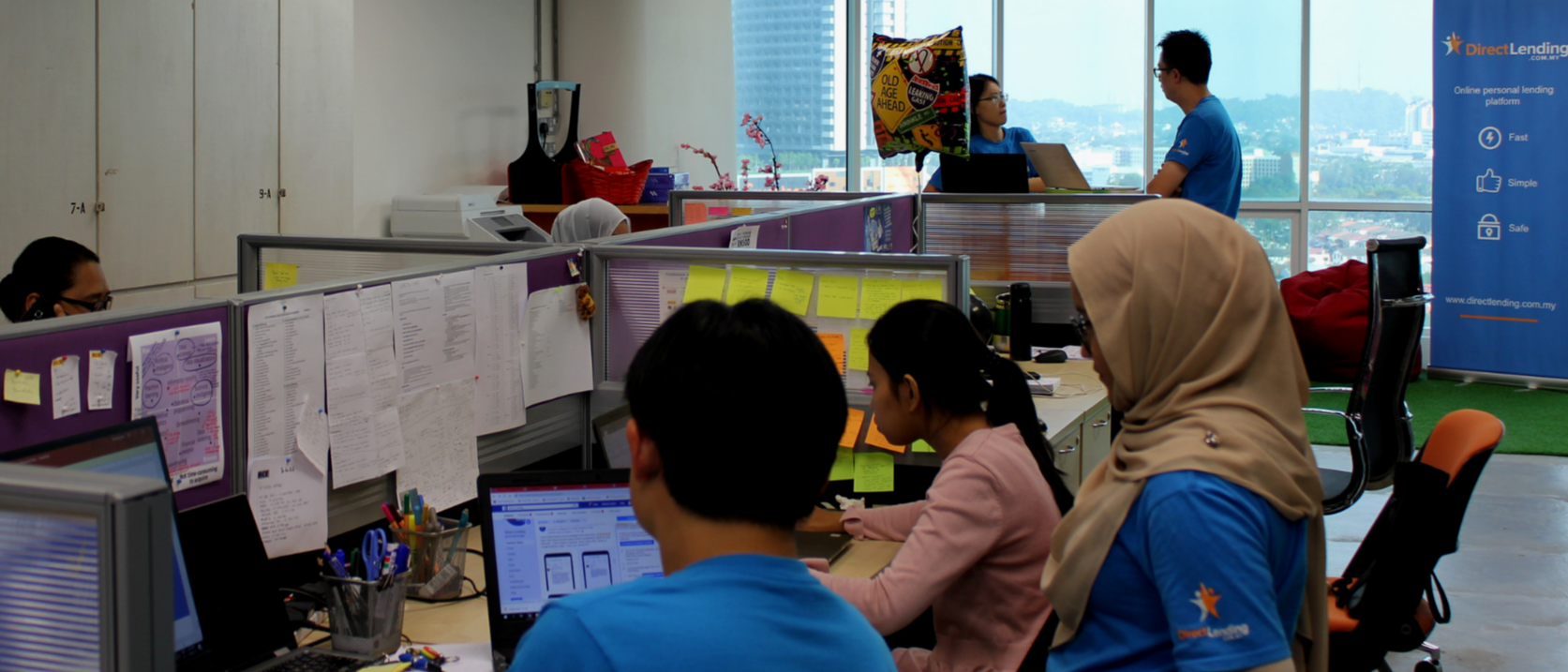 JOB DESCRIPTION
Key highlights & benefits
Accelerate your career growth with the opportunity to gain valuable practical marketing experience in the finance field
You will be doing real finance job with proper internship allowance (RM700-1,000 per month). No photostat, no buying meals for the team
Gain first-hand experience in an area that impacts everyone's life - credit & finance
On the job training with job rotation opportunities and direct mentoring 
Full-time work contract available post internship
Modern/cool office, pantry service, free snacks/coffee/tea at work, office next to MRT (TTDI station)
Flat, open, friendly and collaborative company culture
Casual dress code
Flexible with the tenure of internship
JOB RESPONSIBILITY
Be part of the team in planning and executing the Company's online and offline marketing strategies, with the goal to increase brand awareness and drive traffic to our website
Assist in managing and monitoring the Company social media presence and engagement with our users. Execute monthly social media content plans and contribute ideas in content generation
Participate and contribute to the Company offline marketing effort to drive awareness, this includes roadshow, corporate events and activities for direct user engagement
Be familiar with the Company value proposition and product offering, help to educate our customers by guiding them to the best suitable financing product available 
Assist to handle customer enquiries from all communication channels (calls, live, chats & email) in a professional and courteous manner.
JOB REQUIREMENT
Passion with what you do and believe that any role can carry impact when done with passion
Self-motivated, driven with a customer focus mindset
Savvy with social media and always keen to learn to learn new things
Creative, enjoy solving problems and dare to challenge conventional thinking
Team player with good communication and interpersonal skills

Good command of English & Bahasa Malaysia
WEBSITE
INDUSTRY
Financial Services and Products
OVERVIEW
Direct Lending is an online personal lending platform that provides the underserved fast, simple, safe and affordable access to credit. Direct Lending commenced operation late 2016 by distributing personal financing underwritten by our financing partners and since then, our monthly loan disbursement volume has increased over 60 times. We are operational profitable.
Direct Lending is a participant in 2017 Malaysian Global Innovation & Creativity Centre (MaGIC) Global Accelerator Programme. We are a team of finance and technology professionals with a combined experience of more than 30 years gained from working across Malaysia, London, Hong Kong and Singapore. Read more about us: www.directlending.com.my
MISSION
We believe every hardworking adult deserves to have access to safe and affordable borrowing. Our mission is to provide the underserved fast, simple, safe and affordable access to credit; helping hardworking individuals to meet their emergency needs and achieve their dreams.
CULTURE
We're a small but ambitious bunch who believes that every working adult should deserve to have access to transparent and affordable credit. We believe what we do can have a positive impact to the society and people around us. We move fast, encourage testing and learning, making mistakes and learn from them, and challenge conventional thinking.
We hope you'll join us for our exciting journey ahead!
BENEFIT
At Direct Lending, we are a customer centric organisation, believing everyone deserves to be treated equally, with respect and in a thoughtful way with unforgettable positive experience. That's why we invest in our greatest asset: our people
competitive compensation
monthly travel allowance
outpatient benefit
office near MRT, easily accessible
word hard, play hard
free flow of snacks
casual dress code
leisure working environment