Marketing Internship (Research & Content Development)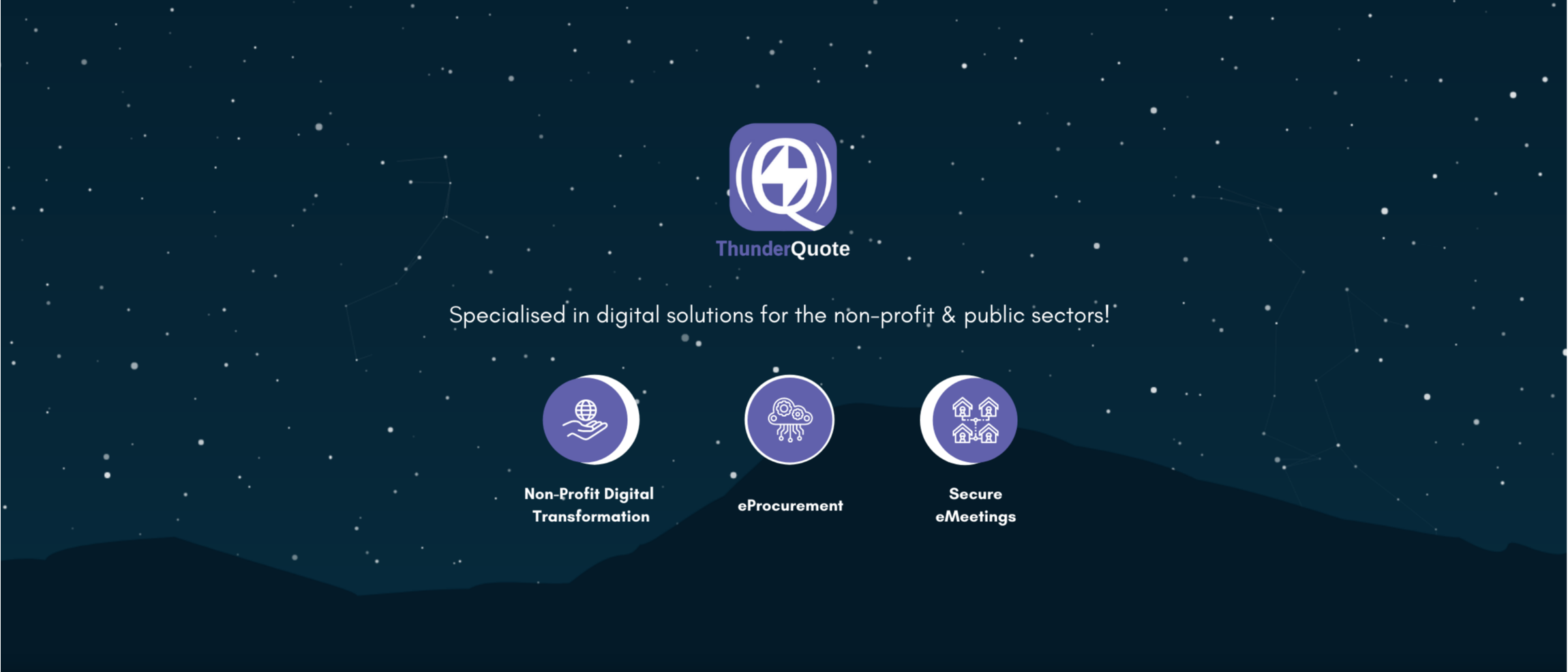 INDUSTRY
Design | Marketing | Editorial
JOB TYPE
SKILLS
Research | Critical thinking | Analytical mind
JOB DESCRIPTION
We are looking for an enthusiastic marketing intern to join our marketing department and support research and planning initiatives pertaining to charity & non-profit organizations.
JOB RESPONSIBILITY
Here are some ways you will be working together with us at Thunderquote:
Coordinate and research on issues affecting the Charity & Non-Profit industry
Conduct qualitative research to understand existing and emerging needs and resources available for charity & nonprofit sectors
Deliver written research summaries in a specified format
Develop reports to make recommendations for internal and external audiences to inform strategy and enhance practices
Research, write and design white papers and other written content. Example of work: https://thunderquote.org/resources/
Any other duties as directed and assigned by the BD/Marketing Manager
JOB REQUIREMENT
So… what does it take to get this role?
Strong interest in charity & nonprofit sector
Good research skills, as well as strong writing and communication skills
Strong critical thinking abilities
Ability to analyze processes and improve on them independently
Possesses an analytical mind with a strong ability to sense-make of large amounts of data
Conduct a qualitative research project to understand existing and emerging needs and resources available for specific sectors
Flexible demeanor—willingness to take on new responsibilities as needed
Self-starter, independent, possesses a high degree of discipline and commitment
Full-time student actively pursuing a degree in a business or related field.
Bonus:
Experience in writing white paper & reports
We compensate based on MYR currency (pay range: RM500 up to RM800)
WEBSITE
INDUSTRY
Business To Business
OVERVIEW
ThunderQuote is a fast-growing B2B services marketplace & procurement software provider (by Hyron Infotech Pte. Ltd.) that brings together over 26 years combined experience in business IT systems and investors from senior MNC and government procurement backgrounds.
ThunderQuote also has a strong focus on the non-profit, religious sectors, public sectors and the governance space to deliver high-value digital solutions to organisations of differing needs and sizes. With offices in Singapore and Kuala Lumpur, we aim to create sector-wide open platforms to encourage adoption and usage among NPOs.
MISSION
Delivering high-value digital solutions to organisations of differing needs and sizes.
CULTURE
Automation + Perfectionism : Actively do it well, do it once and for all
Perspectives : Actively understand others before seeking to be understood
Openness/Progress : Actively ask, Actively learn, Actively improve
Own : Actively take ownership and get it done on time
Honour & Care : Actively honour and care for each other & customers
Frankness : Actively say what you're afraid to say, challenge norms
BENEFIT
At ThunderQuote, we have a fast-paced environment where every team member makes a significant and visible impact.
In the past year, we have assisted many non-profits in their digital transformation and business continuity initiatives, especially during the COVID-19 crisis. We've provided technical & governance support to several NPOs in order to ensure their continued, positive impact toward their beneficiaries, even through a global pandemic. This includes partnering with National Council of Social Service (NCSS) in Singapore to provide free IT resources, guides, and support for Social Service Agencies to assist in functioning during the COVID-19 Circuit Breaker period. We also received an honorable mention by DPM of Singapore, Heng during the Fortitude Budget 2020 speech in Parliament for this project. We believe that anything can be achieved with the right attitude: determination, an open mind and continual learning.
Being lean and technology-driven, we believe in automating non-customer value-add activities with every team member actively making key decisions based on data and improving systems and processes instead of being caught up in daily grind of activities.
Above all, we believe in mutual benefit and the importance of learning and growth both as a team and as individuals. There will always be problems to solve, and new opportunities for creativity and personal growth.
ThunderQuote team members should be:
o Flexible and willing to adapt to changes
o Determined problem-solver
o Communicate and work well with others
o Quick learner and motivated individual who is resourceful and can adapt to a fast-paced and often unpredictable working environment
If you are ready to join a great team and fantastic work atmosphere with plenty of possibilities to grow - join us!